when we met i felt my life begin, so open up your heart and let this fool rush in.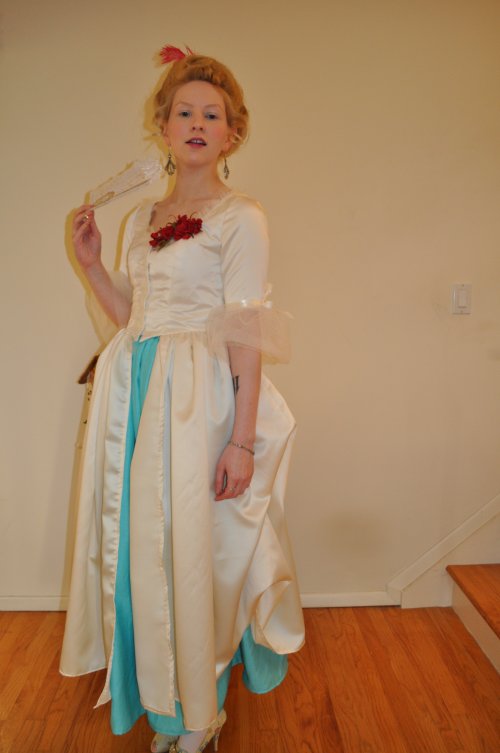 I was afraid this Halloween wouldn't live up to the awesomeness that was last Halloween and
last years costume
, but it ended up being the best Halloween EVER! I finally got around to making my Marie Antoinette costume based on the below picture from Sophia Coppola's movie. Okay I didn't make it, my mama did, it was above my abilities. The costume was based on the birthday scene in the movie where Marie is coming into her own and finally having some FUN! I've been doing some of that myself lately so I relate. Plus I love the pale fabric with the rush of the blue skirt underneath and the feminine simplicity and beauty of the outfit itself.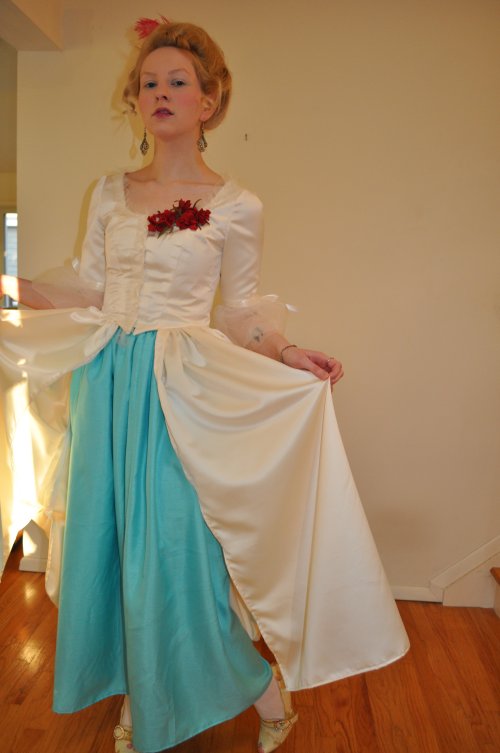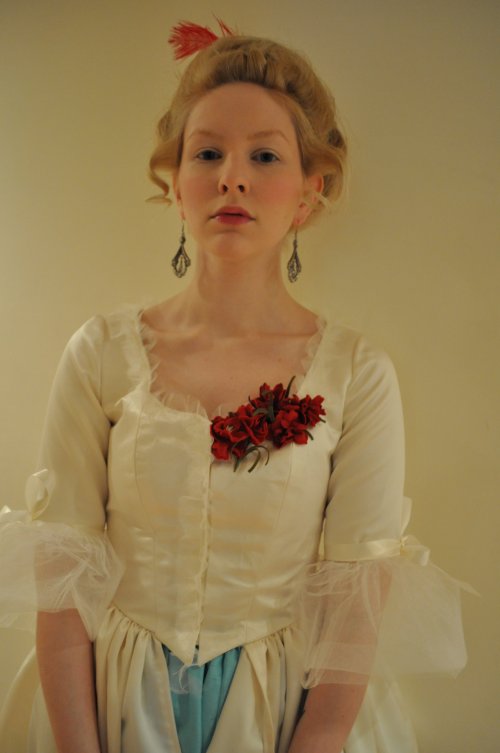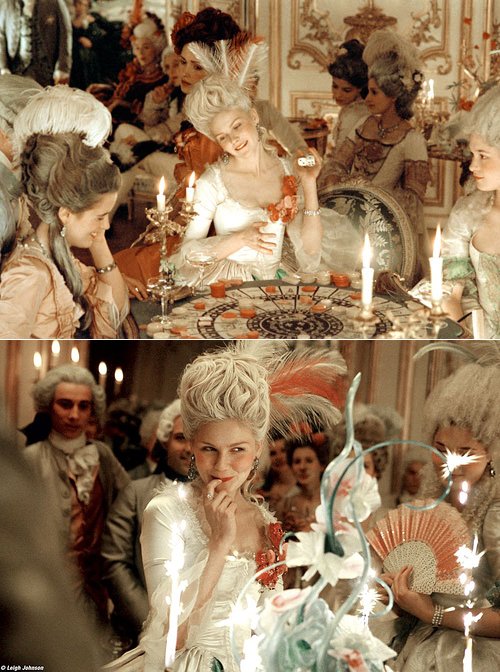 This Halloween was an amazing albeit freezing night in NYC with my naughty schoolboy, Chad. It took over an hour 1/2 of playing with my hair to get it that way. I invented a new method in my frustration and it didn't turn out perfect but once it was up it stayed up all night(and morning) even in crowded subway cars and on an especially windy night. My heart fluttered when a French men said "Marie Antoinette" to me as I walked by on a NYC street but really it sounded like "ohh Marie Antoinette" with his French accent. I would like to thank all men with foreign accents in NYC as this is the 3rd time as of late I have had the honor of hearing your delicious accents directed towards me and I thank you, you make nothing words sound extraordinary and make this girl weak in the knees. Other than that I had more vodka cranberries than I can remember(although of course I would have preferred champagne), danced, saw a bed bugs butt-crack on the subway, used my fan, watched the schoolboy get his ass slapped by a black Gaga and got our picture taken by a stranger. I didn't even get home till it was way past the sun coming up just like Marie. It was a truly marvelous night!
Blurry cell phone pic of Marie Antoinette eating a burger(you gotta put the cuffs up, elbows out):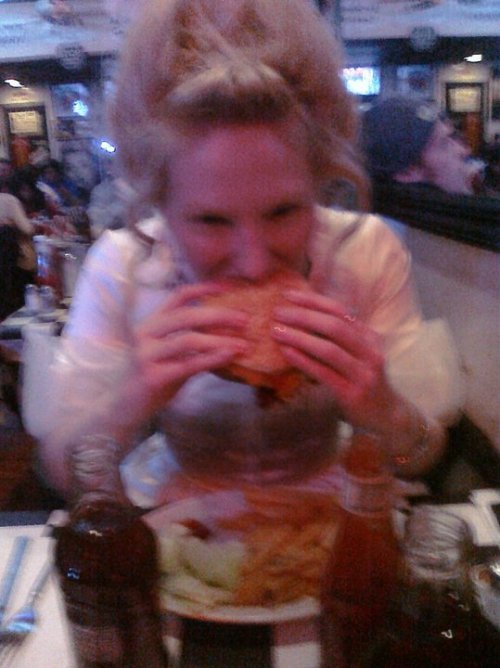 In character:

Wardrobe
Costume – Made by my mama!
Feathers – Joanns, I wish they were bigger(how Marie of me)
Heels – BuyCostumes.com(I didn't wear these out they had like 4 inch heels)
Flats – Urban Outfitters, fairy tales come true
Jewelry – Vintage
Thigh Hi's – Fredricks of Hollywood
Fan – BuyCostumes.com
hearts, meg