time is coming, it's coming soon.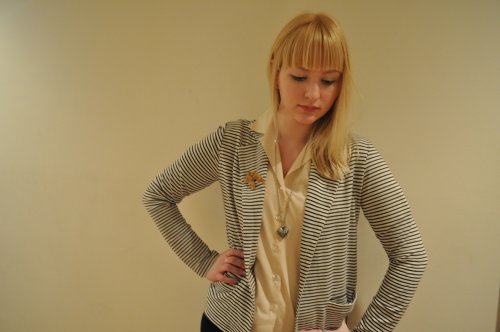 Hey there, how are you doing? I've been great, keeping busy and I've been seeing a lot of live music lately which makes meg a happy girl. But since it is JUDGEMENT doom DAY and all I figured I'd do some confessions for ya'll on this festive day.
First off this was the first time I ever wore the vintage blouse in this photo and I hadn't noticed anything wrong with it for hours. From getting my hairs cut in fluorescent lighting, from getting dressed in my room with the window open and some mild sunlight streaming in to one light source in a restaurant bathroom. Then I get to a dressing room at one of my favorite stores and BAM! Dark spot in the center of my shirt, I looked in the mirror in this very dim lit dressing room and it looked like something had spilled on the front and I certainly hadn't spilled anything. I pulled the shirt from my body and still didn't see it, but in the mirror it was right there. Dirty mirror or ghost/phantom stain. You decide.
Second confession, I LOVE REALITY SHOWS! If you follow me on Twitter this is all but obvious to you but if you don't this otherwise vintage donning classy lady loves herself some reality television. Celebrity Apprentice, Millionaire Matchmaker, Flipping Out, Project Runway, Jersey Shore, Jersey Floor..It's just nice to get wrapped up in someone else's drama whether it is true or not for awhile and escape your own, at least for me anyway! ♥
Wardrobe
Pale yellow 50's blouse – thrifted.
Striped blazer top – Forever 21.
Vintage birds pin – craft fair I think, I was paranoid about this falling off all day long.
hearts, meg