the sun is always blinding me.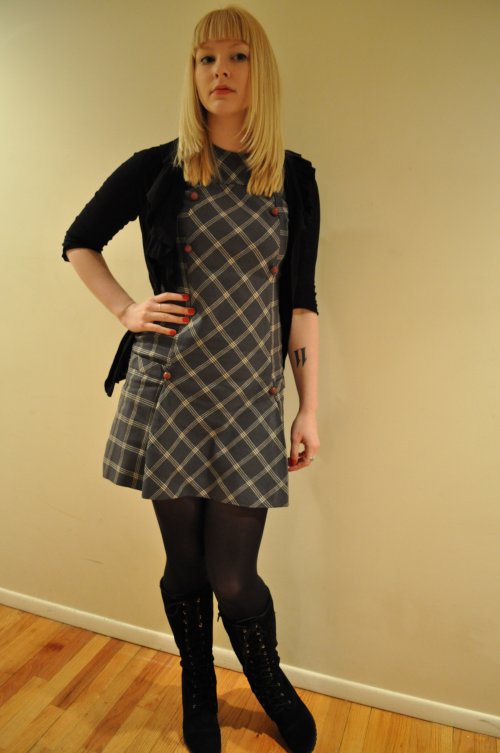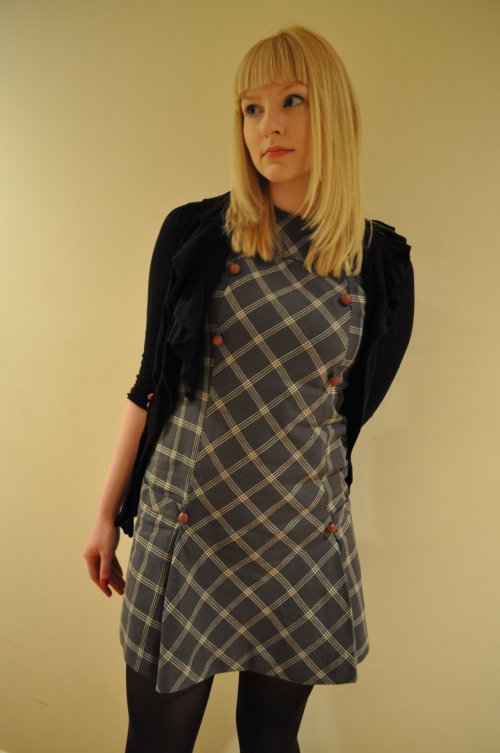 I wore this vintage dress on a blistering cold winter day, my knees were freezing but I didn't care because I was having a fun day with my mama. The night before I had found a new item for my ultimate wishlist, a pair of Persol sunglasses. I saw them used on Hautelook(which is weird for Hautelook to sell used stuff anyway) for $150+ which is totally out of my sunglasses price range for the rate I go through sunglasses. Not used they run over $250 a pop. But they were oh so 50's with the perfect looking size lens so I wrote myself a note to keep an eye out in case I should see them. As I was shopping at an outlet store the day after, I looked at the sunglasses rack as I normally do and what should I see on that case…THE glasses. Yes literally day after of me discovering them they were in front of me in a different color but same style and they were $40 bucks. YES! Score of scores, they must be a lower end of the designer but it didn't appear that way and they certainly didn't skimp on quality. I felt like they were put there for me, only one pair. I absolutely adore them and love that I am representing my Italian heritage while wearing them:)
Wardrobe
60's Dress
– Vintage
Ruffle Sweater
– Anthropologie, Moth
Boots
– Forever 21, I acted so fast when I found these on the website
Thanks for checking out Storyland Vintage, for a secret discount in the Storyland Vintage store, enter code "TISTHESEASON" at checkout! Code expires 12/23.
hearts, meg