summer-times in 2009. lots of lace.
Waiting on line to get in to Matt and Kim:

Matt and Kim Free Show
My friend and I traveled into the city to see Matt and Kim perform a free performance on a pier. We had a blast but what warmed my heart the most and made me glad to make the trip? Kim thanking the audience so tenderly for coming out to seem them, they were so appreciative! There are a lot of bands out there that will be on the stage for 1 hour and not say a word to the audience but to be thanked…I was thankful for her thanking us haha. FYI: It was also an unseasonably cold summer day..I had to wear tights.
I found the following picture on Flickr and I'm pretty sure I can see my head: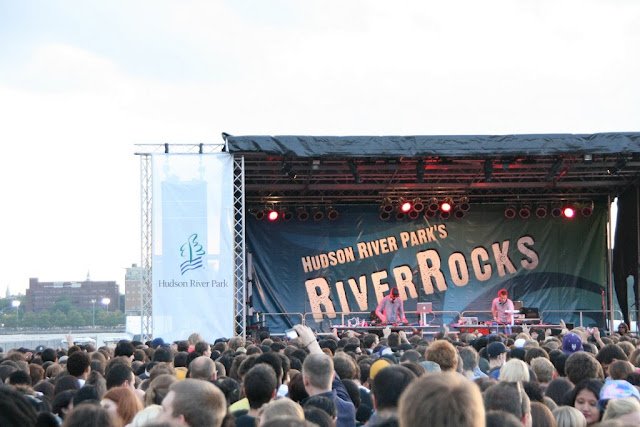 Waiting for the subway back to Penn Station..I am a subway monster: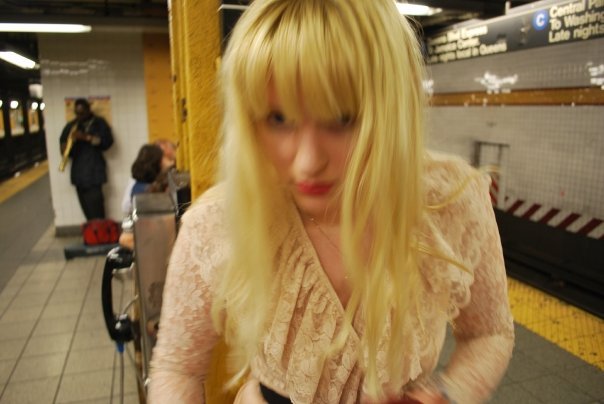 My feets are tired I wanna sit down dramatic look:

Wardrobe
Vintage Pink and Tan Lace dress – Ebay seller, they hemmed it WAY too short in efforts of being trendy so I have to wear some Am Appy bicycle shorts underneath for coverage…grrr.
hearts, meg