soft hair and a velvet tongue.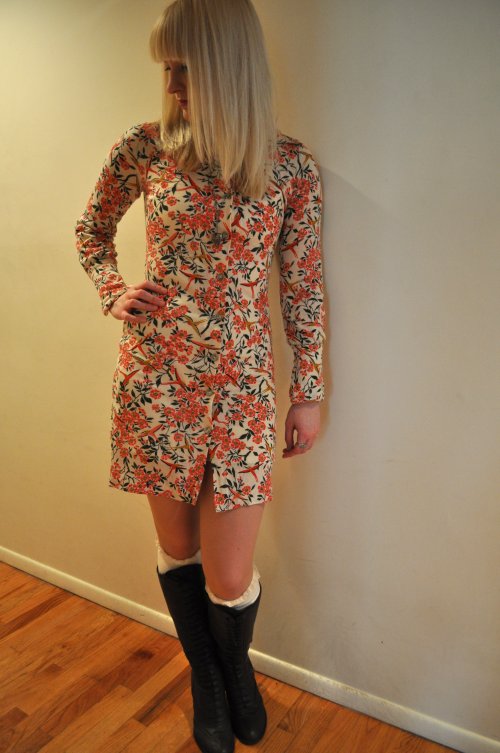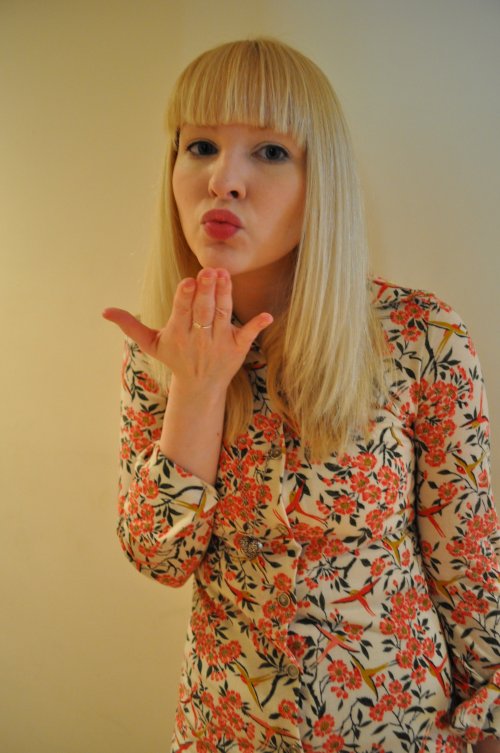 This has been a fun but exhausting week! I had the pleasure of seeing Best Coast, I found some bright funky pants by Lilly Pulitzer and a bunch of 50's sweaters that even I might wear(sweaters usually make me feel suffocated). I've also been hard at work on my site, working out some new ideas. I boogied all over Ikea in that birdy dress and ended up leaving with a new office chair which while assembling turned into a hilarious moment. You see, I was having trouble holding the back of the chair and the seat in the right position to screw together so my loving mother came in to assist and
this
was my view..enough said! ?
Wardrobe
Vintage 70's bird print dress – Le Robo on Ebay a few years back, I had only worn it once!
Knee Hi's – Forever 21
Boots – Century 21
Necklace – vintage
hearts, meg