So we started screamin', on such a winters day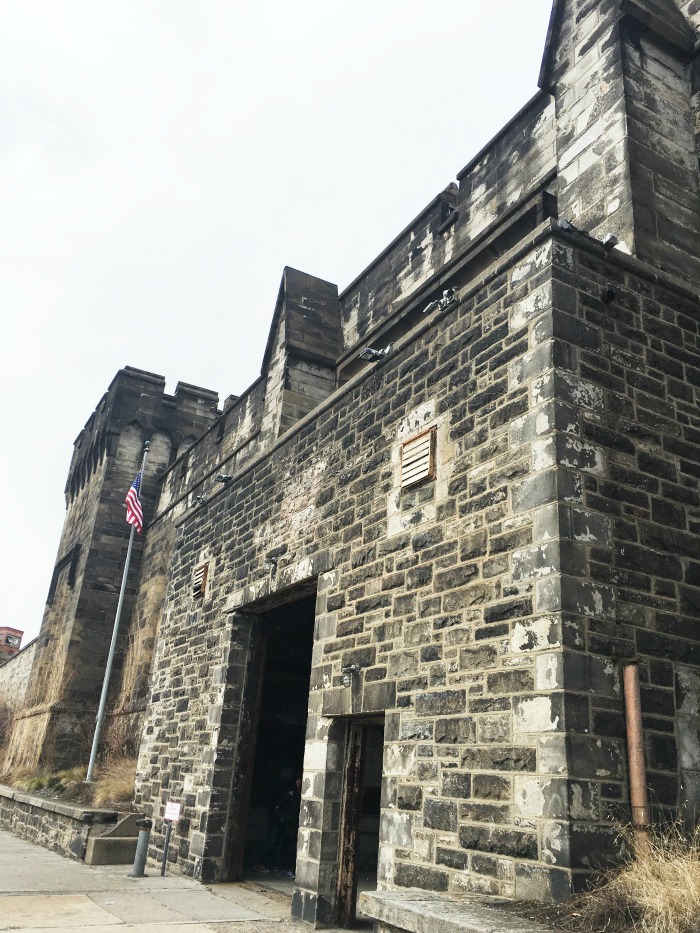 Since I was a teenager I have been fascinated by photography of the abandoned and paranormal stories and television shows. The place I had most wanted to visit was the first penitentiary in the world, the historical landmark, Eastern State Penitentiary! So naturally I decided to plan a trip to Philadelphia, Pennsylvania with a few friends to see it for my 29th birthday, because that's a very fun, normal thing to do! ;p For us that majestic, stone castle structure was a sight for sore eyes after a long walk with snow hitting us in the face on that February day. But for the hundreds of inmates that were brought there from 1829-1971 it was shackles and for some, the last place they'd ever go.
I was as excited as a kid at Disneyland and snapped a selfie as soon as we got in! Check out my red face from the blistering cold winter weather!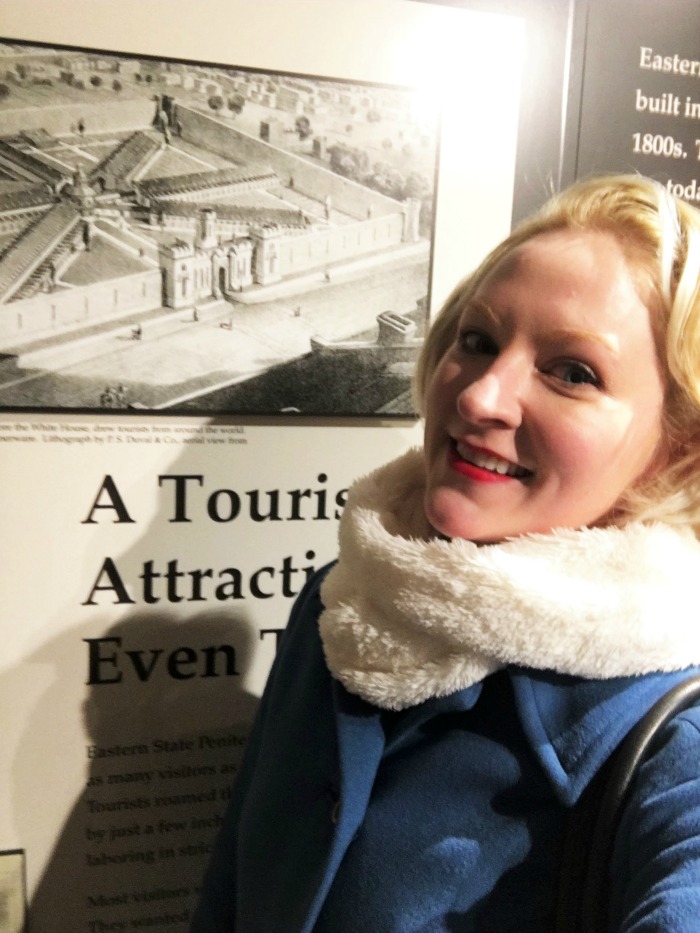 The jail layout is that of a wagon wheel with the spokes being different cell blocks, from the end of the cell block it just appears to go on forever which I imagine is much like doing time there..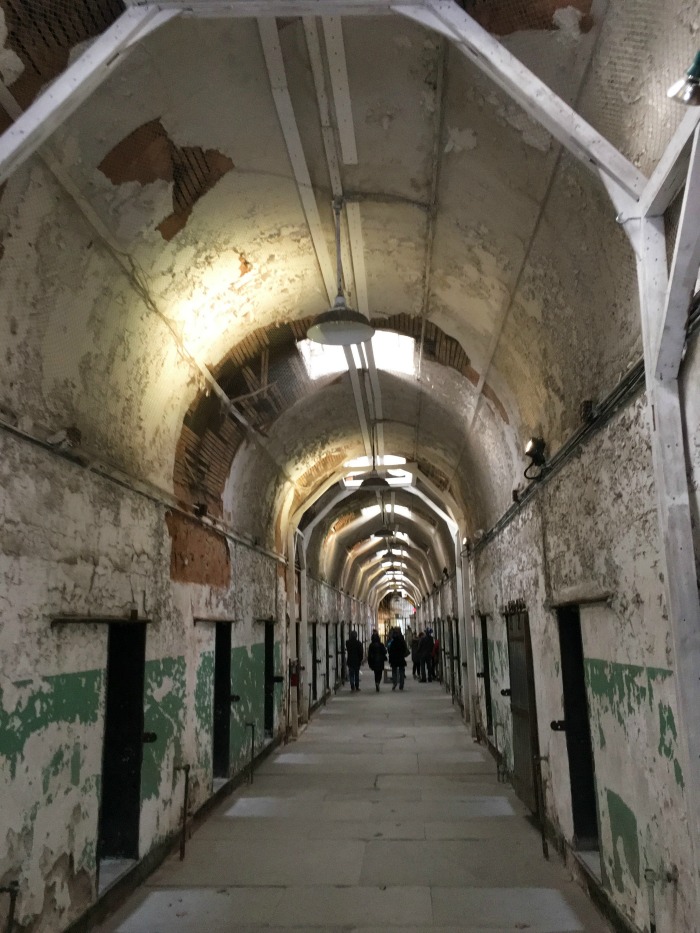 Peering into the cells..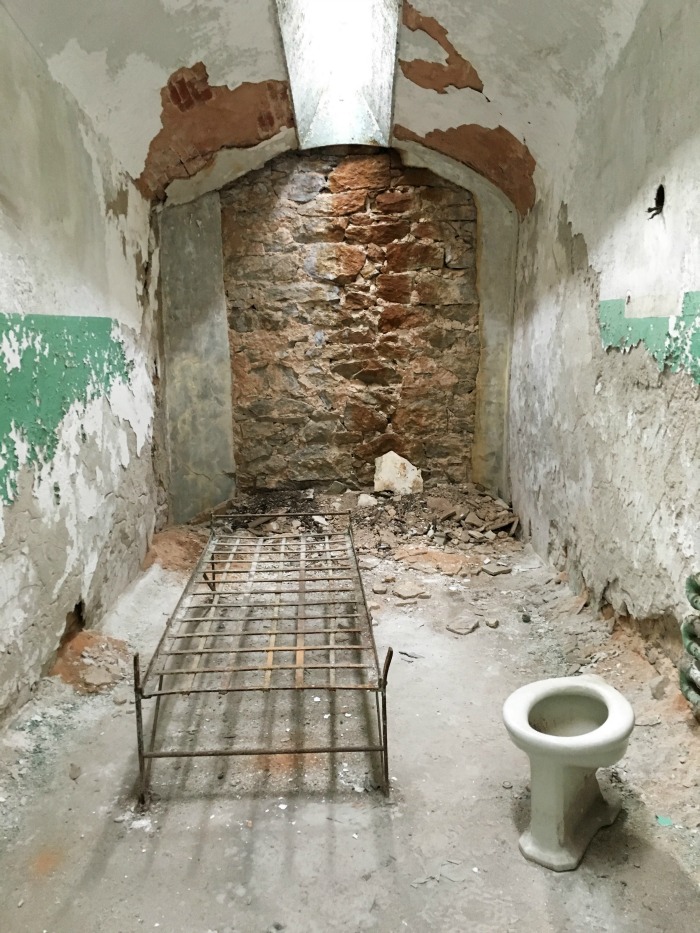 Scrub a dub dub, where are the tubs?!
Solitary confinement..
Found some life in this old cell..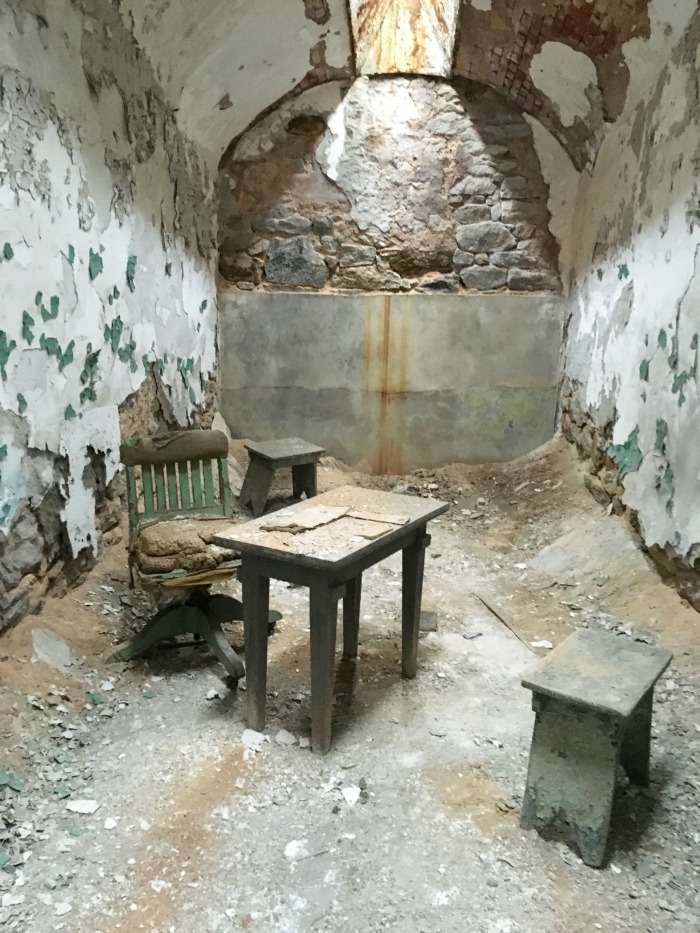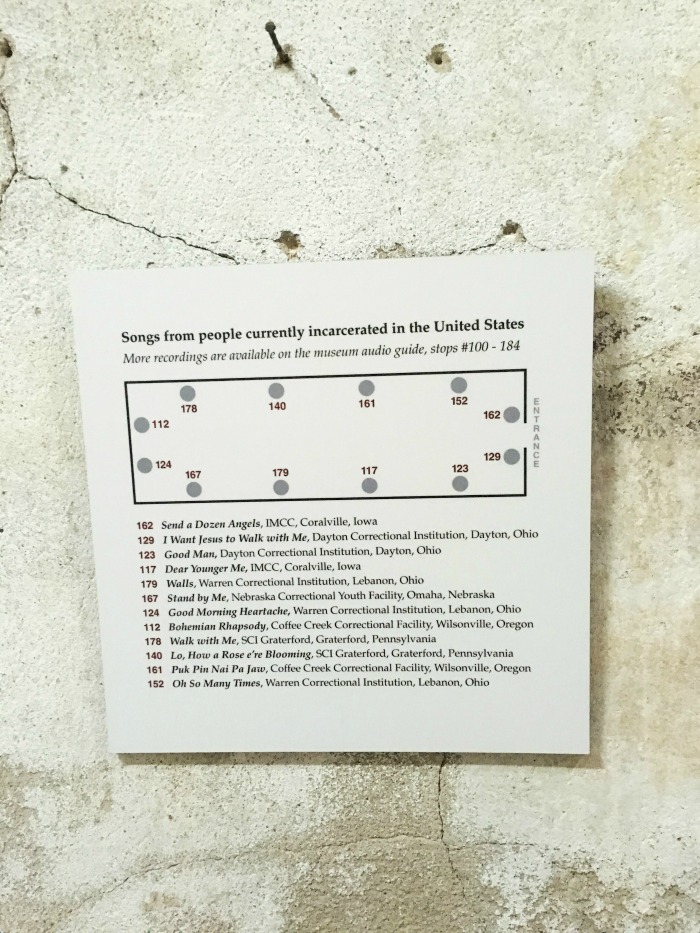 Willie Sutton's escape tunnel entrance..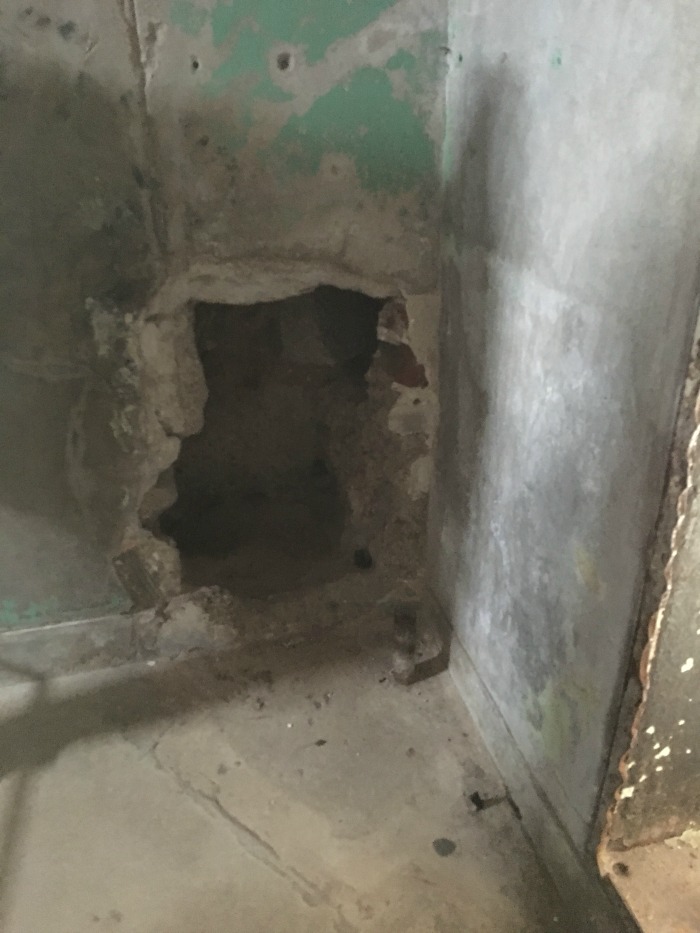 Punk rock girl
…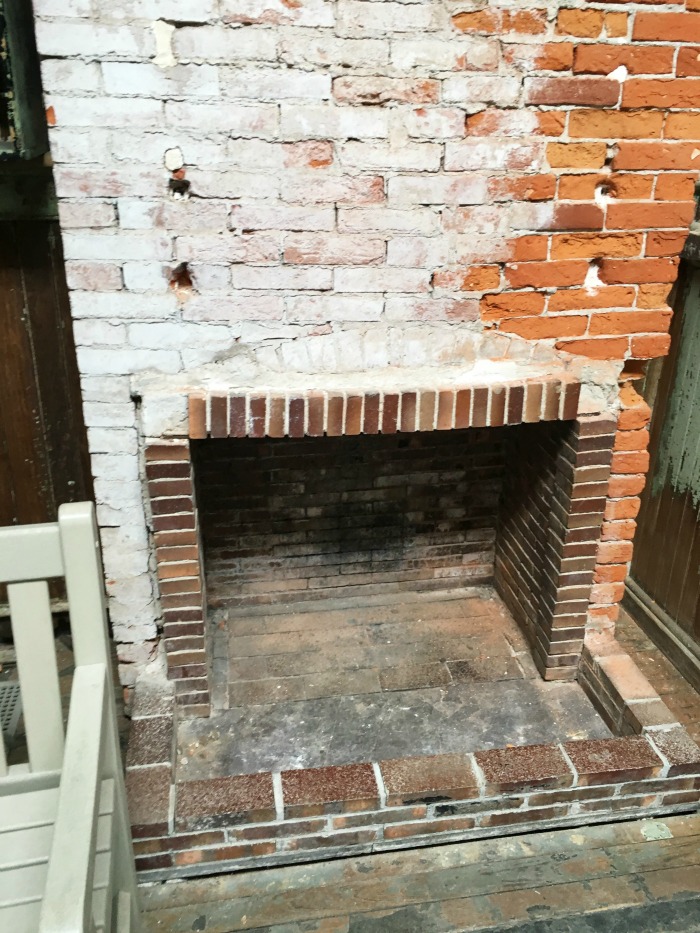 Beauty in the decay..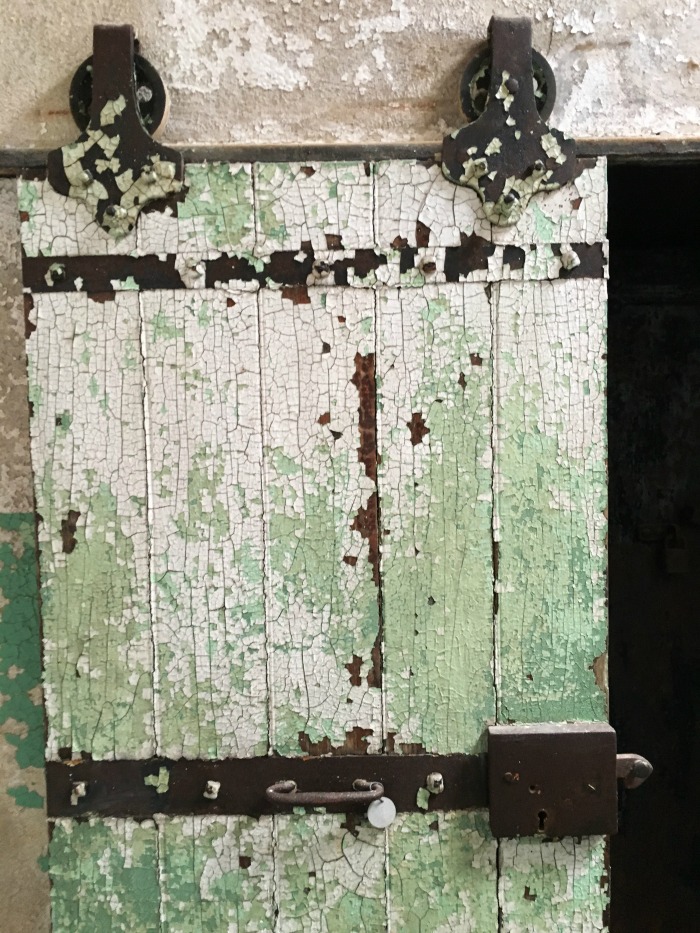 Chatting with my favorite dead inmate 😉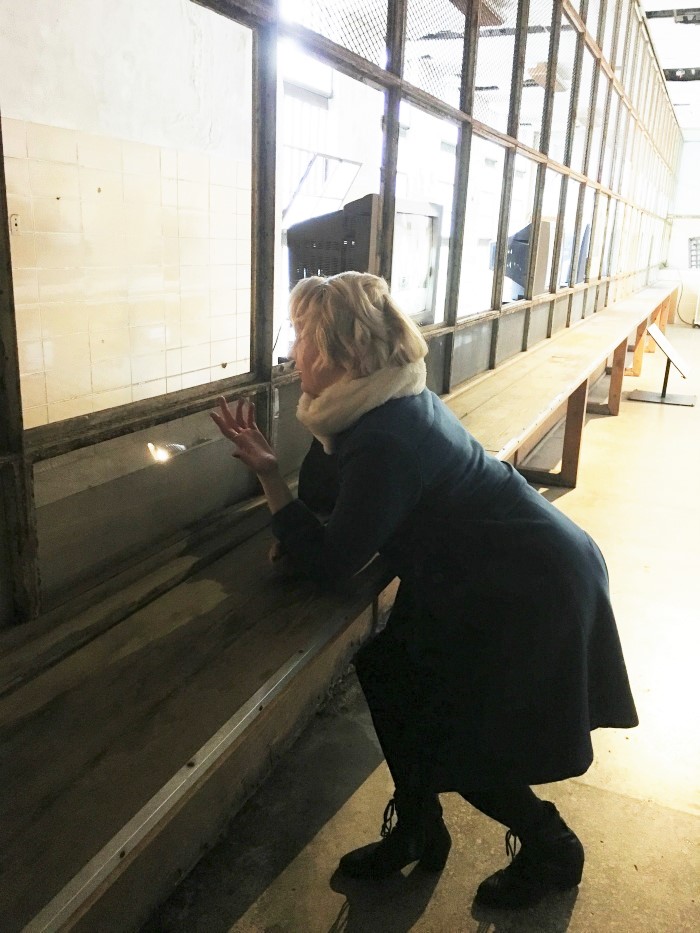 I love the way the light illuminates the hallway here..
It was so cold that my iPhone died a bunch of times from the low temperature, we huddled together during the tour and danced in place to keep circulation moving and took heat lamp breaks. Luckily, I managed to get one Periscope video recorded before I left for an inside look at ESP and my quips and complaints! ;p Watch the video below or right here!
Wardrobe: Coat – 50's/60's vintage ♥ Earmuffs – American Apparel ♥ Scarf – Forever 21 ♥ Gloves – Target ♥ Boots – Frye
For more information about Eastern State Penitentiary and to schedule a tour check out their website! I wouldn't recommend going in February though, unless you are as brave as me 😀
hearts, meg