Photo oh shoot!
The planned day of the new
StorylandVintage.com
photo shoot ended up being a rainy one. Luckily it wasn't a washout though 😉 and I was able to get in a few quick shots on a cold day in the Adirondacks, NY. But there were other obstacles to overcome than the weather it turned out..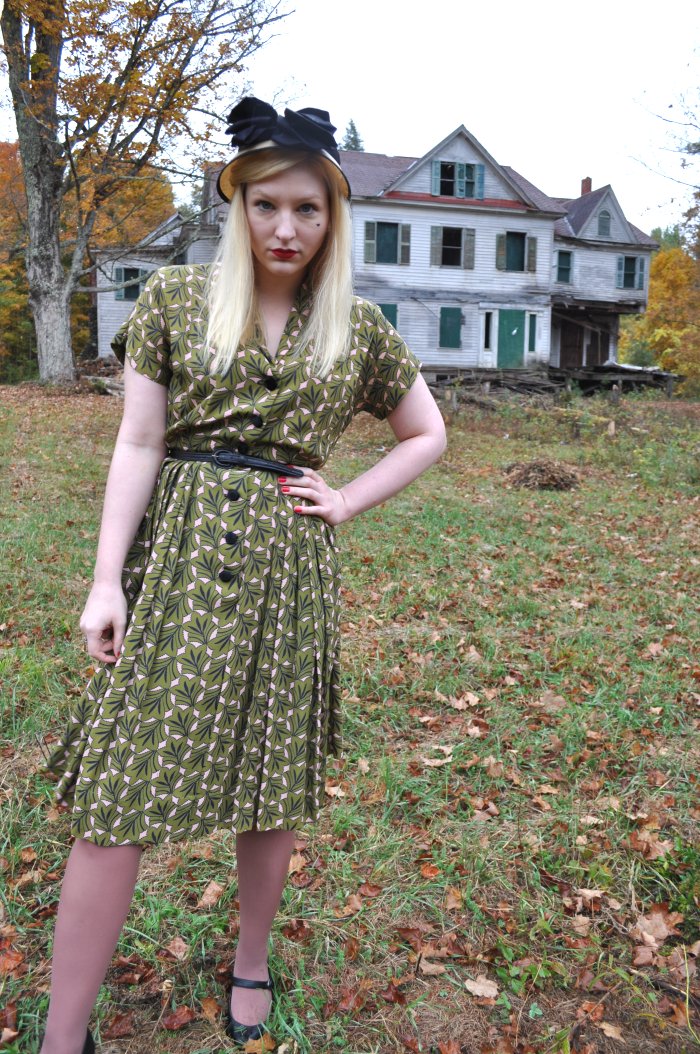 After a long day of shopping the day before, on the way home somehow in my exhaustion I managed to spot a beautiful vintage home and decided it would make for the perfect location of the shoot. Then the morning came and I arrive to the home and there was piles of wood chippings on the lawn and I noticed it was in worse shape than I remembered. The poor old girl was falling apart! On top of that there was "no trespassing" and "under surveillance" signs posted along the driveway. I had hoped to get a smidge closer to the building, but out of fear of getting a gun pointed in my direction(you never know upstate!), I decided it would be fine to just stand on the lawn with the home in my distance and my mama assisting behind the camera. It was certainly hard to stay focused with the rainy cold weather and with vehicles slowing down to see what I was doing! But like Gunn says, we made it work! I'm happy with how they came out and I'm happy to have snapped some photos of this beautiful home before it presumably gets demolished and of course I'm happy I didn't get arrested doing so ;p
Nervous faced selfie before running off the property…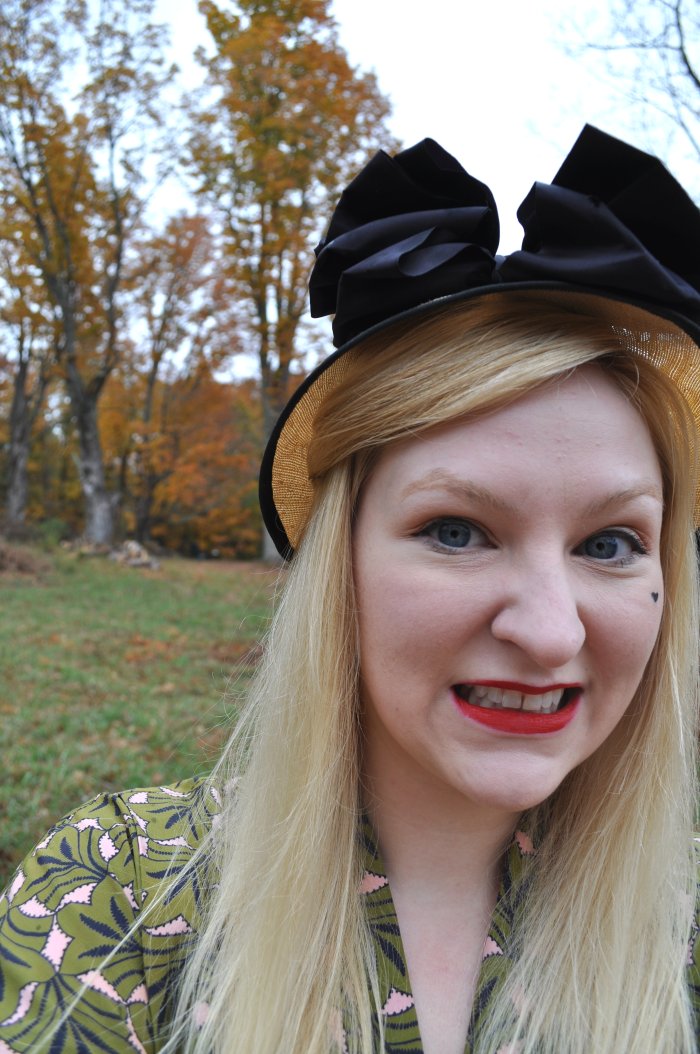 hearts, meg