painted faces and painted horses.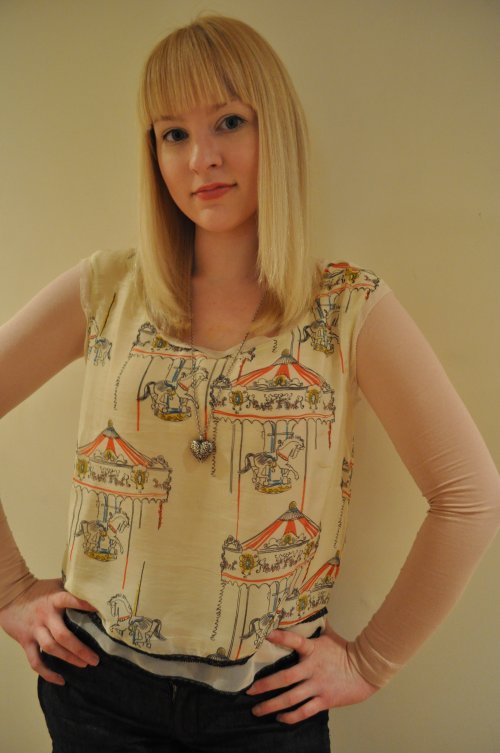 I really only purchased this shirt because there are carousels on it. I have my fashion priorities, anything related to amusement parks is a go for me.
Wardrobe
Carousel print top – Ideeli, Matty B
Undershirt – Forever 21
Denim shorts – Anthropologie, free when I used my birthday discount:)
hearts, meg
ps. Ebay auctions end tomorrow, get your bids in!