MGMT Live on Letterman: Part 2
After the show we decided to hang around because why not? As we were standing away from the crowd a door opened and we saw Ben and Andrew entering an elevator, everyone yelled and Andrew peeked his head out and smiled, it would have made for a nice picture. Later on Andrew exited the building and was flooded by fans. Next out was Ben whom I got to take a picture with.
A security guard handed our red haired friend a set list and later on handed me one as well. I had it signed by the drummer William and the bassist Matthew drew a cartoon dog on it for me saying "hi." As we were leaving Matt was taking a picture of the car service that said his name on it, I was all "Awww!" He was experiencing fame and it was nice to see him taking it all in. If your notice on the broadcast Andrew walks him to the stage.
Now it's time for the train ride home with Meg and Chad..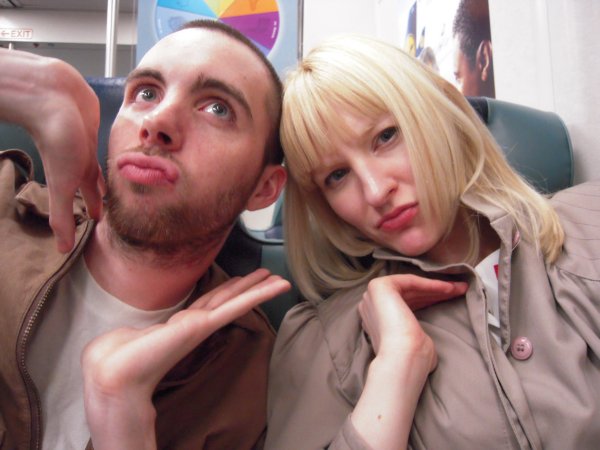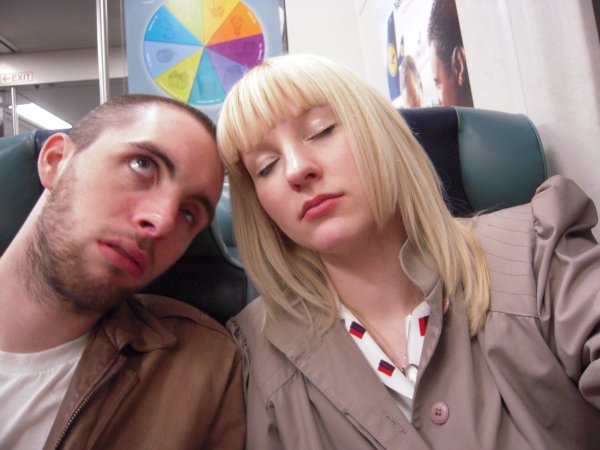 This was definitely one of the best shows/experiences I have ever had.
Wardrobe
80's nautical dress – thrifted
80's trench coat – thrifted
brown heeled lace-up boots – Century 21
knee-high socks – Forever 21
80's white wicker purse – antique store
hearts, meg