Master James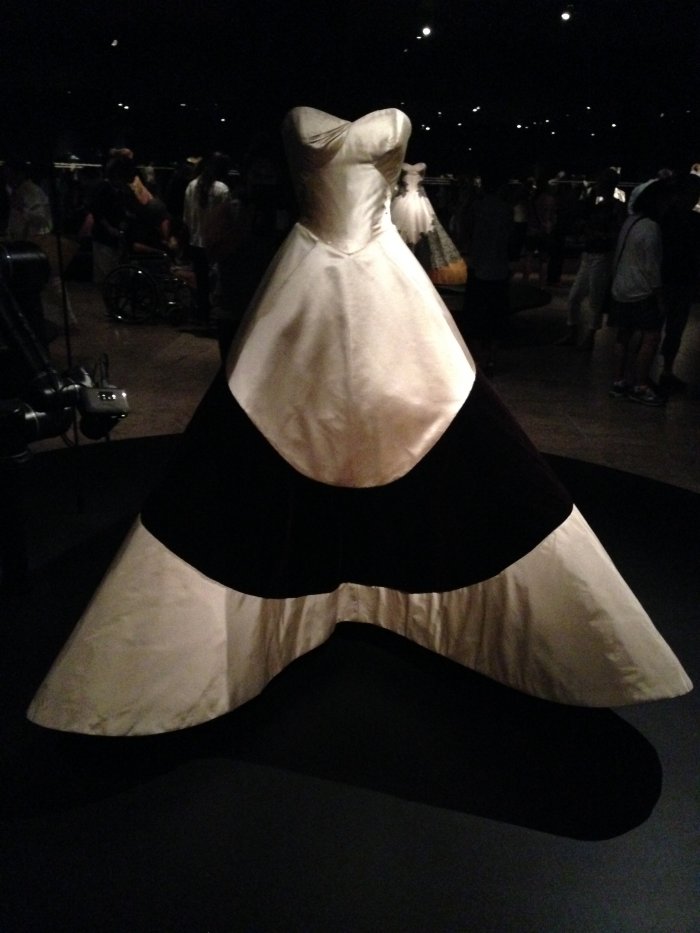 A couple weeks ago I had the pleasure of checking out the
Charles James Beyond Fashion
exhibit at the Metropolitan Museum of Art, NYC. It was such an honor to see his work in the flesh especially after seeing and reading about him in college fashion textbooks for years. I actually got a little starstruck and squealed when I entered the room with the famous Butterfly dress(photographed above)!! I managed to snap a few photos for myself, sorry these aren't great, but I figure they are worth sharing with fellow vintage lovers!
The color panels and drape on these are so gorgeous, it reminded me of a dress in my own collection and of this halter dress in the
Storyland Vintage Etsy shop
.
Accidental selfie to capture this quote
"All my work was inspired by women who were not merely lovely or rich but personalities, and who seemed to share some of my own feelings about life in general.":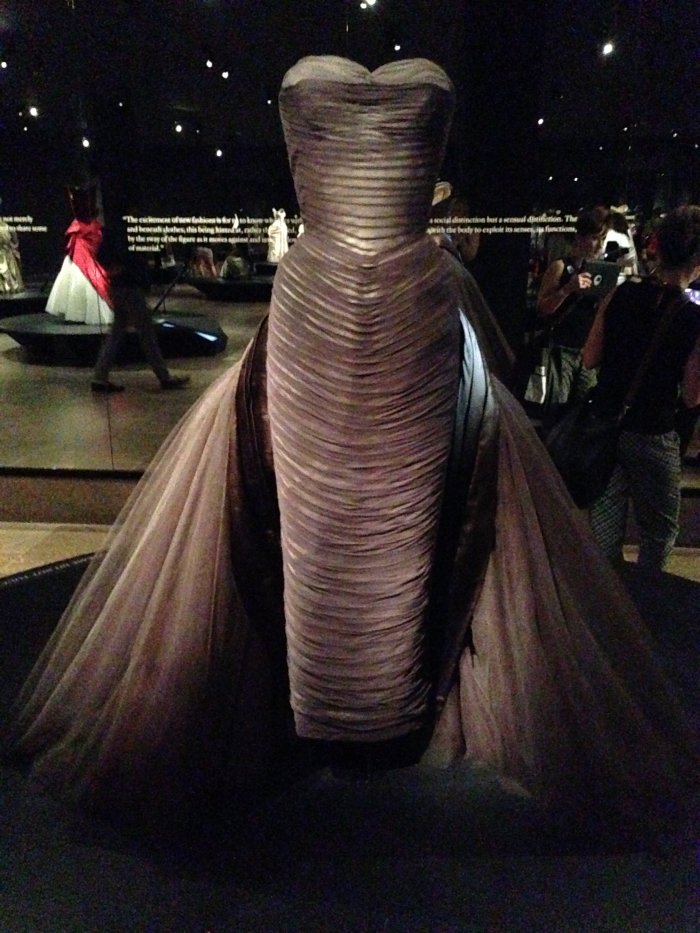 For the girl that doesn't need to walk:
Seeing these elaborate designs in person and viewing the videos on how they were constructed made me appreciate them on a deeper level for how they involved they are. There was also a room with newspaper clippings and personal designs and artwork done by James and it gave more insight on his vision and inspirations. On some of the images of the dress being constructed on the screens, you can really see how inspired he was by the female form and relate it back to paintings he had done. If you are around NY, I highly suggest checking out the exhibits, it is open until August 10th!
hearts, meg