It's a Mad Mad World.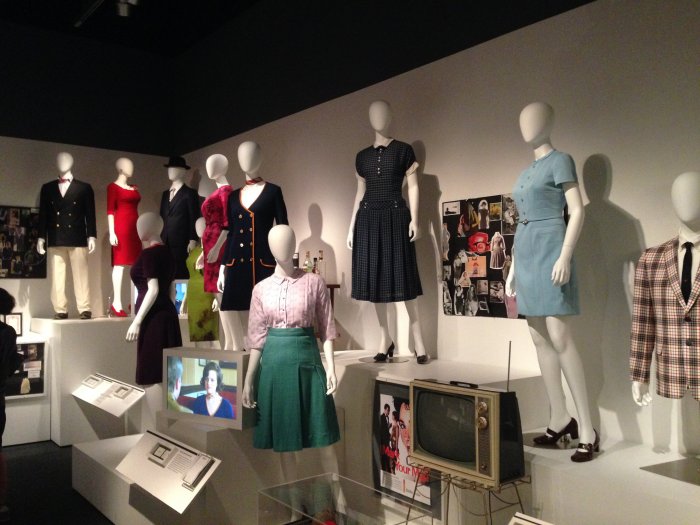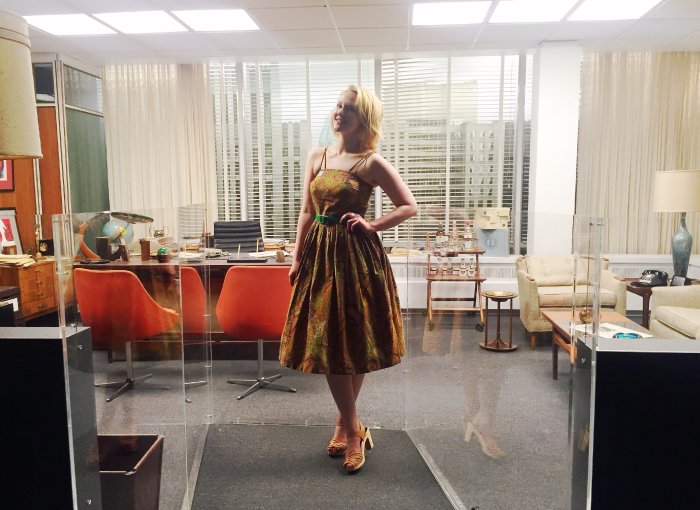 Few television shows have had quite as much visual impact as Mad Men since its premiere in 2007. I surprisingly got on the Mad Men boat only 4 or 5 seasons into it and watched it live while going back and watching older episodes. I immediately was taken by the show visually and by the intelligent, strong and beautiful character of Joan Holloway. I mean name a girl that doesn't have a crush on her, she doesn't exist! The show never failed to deliver on outstanding storyline brought to life with incredible sets and wardrobe that helped transform the characters from the pilot all the way to part 2 of the final 7th season. When I found out that there would be an exhibit titled Matthew Weiner's Mad Men at the Museum of Modern Image with costumes and sets from the show I knew I HAD to make the trip out to Astoria as a fan of the show and costume design in general!
I was told I lit up like a Christmas tree when I entered the exhibit with the main costume display 😀
Don
And that famous gray suit..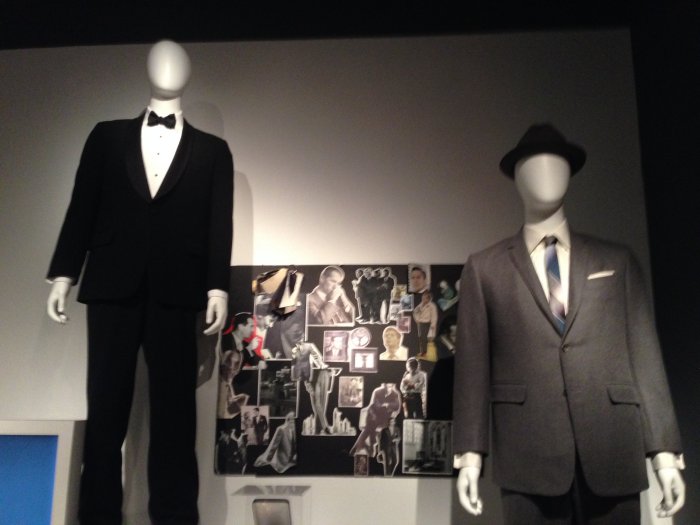 HE STILL HAS THE CADILLAC 😉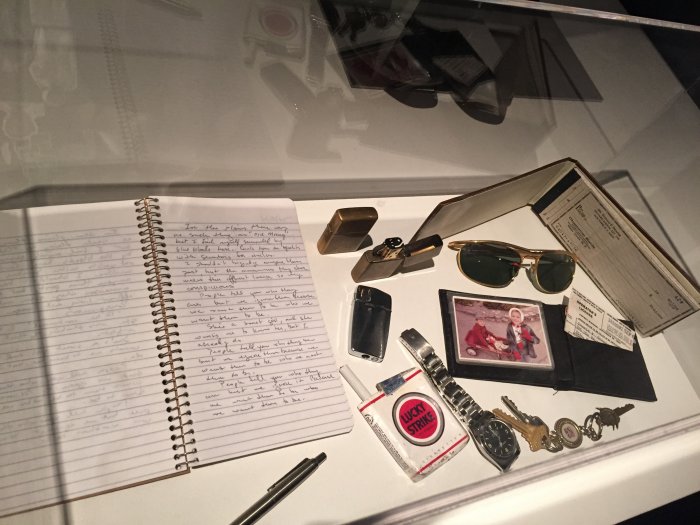 Peggy
From the innocent 1950's to more daring, confident and swinging 1960's…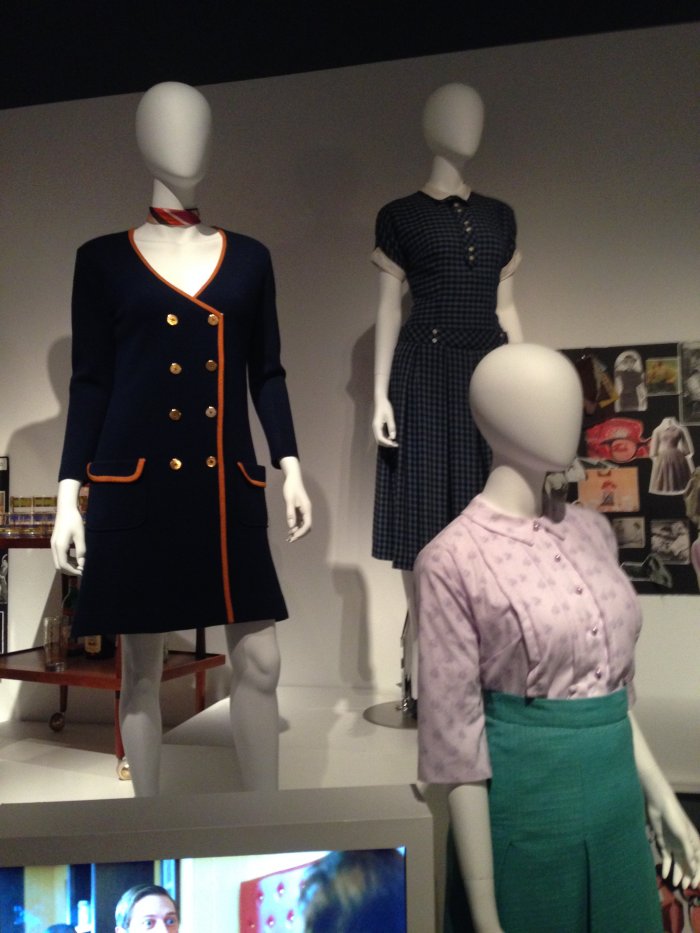 This outfit is my absolute least favorite in the exhibit, in Mad Men and in all of costume design ;p It was made worse on the show by a off white hat. I just really don't understand the look or the pairing of the colors and pieces…hence my face.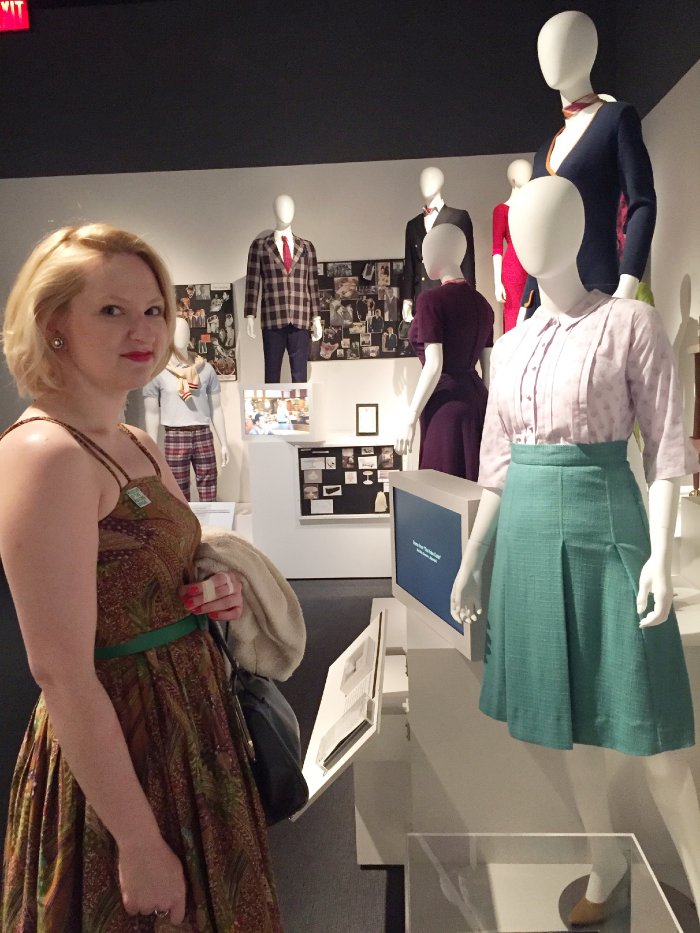 Always…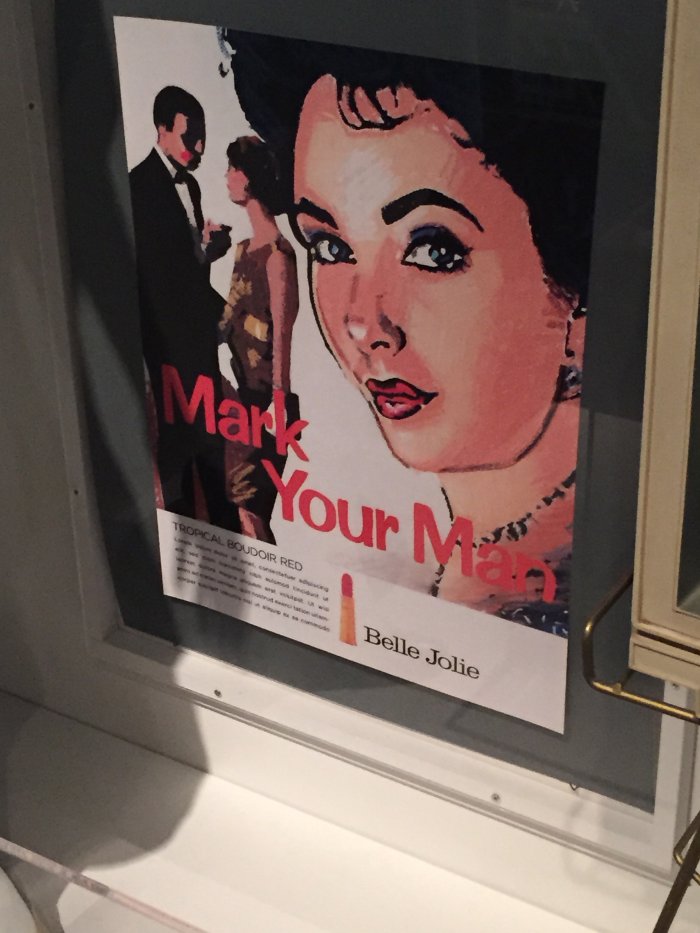 The seaming on this dress in person is so intricate and gorgeous and the heels reminded me of a newer pair I own
Joan
The epitome of sophistication and femininity with a signature gold pen necklace.

The green dress from the
John Deere scene
. It's weird because they made no mention of the stains on the info card or any of the wardrobe now that I think about it. Typically at costume exhibits you would get a description of the scene and episode it was from and information about the garment itself but not in this exhibit!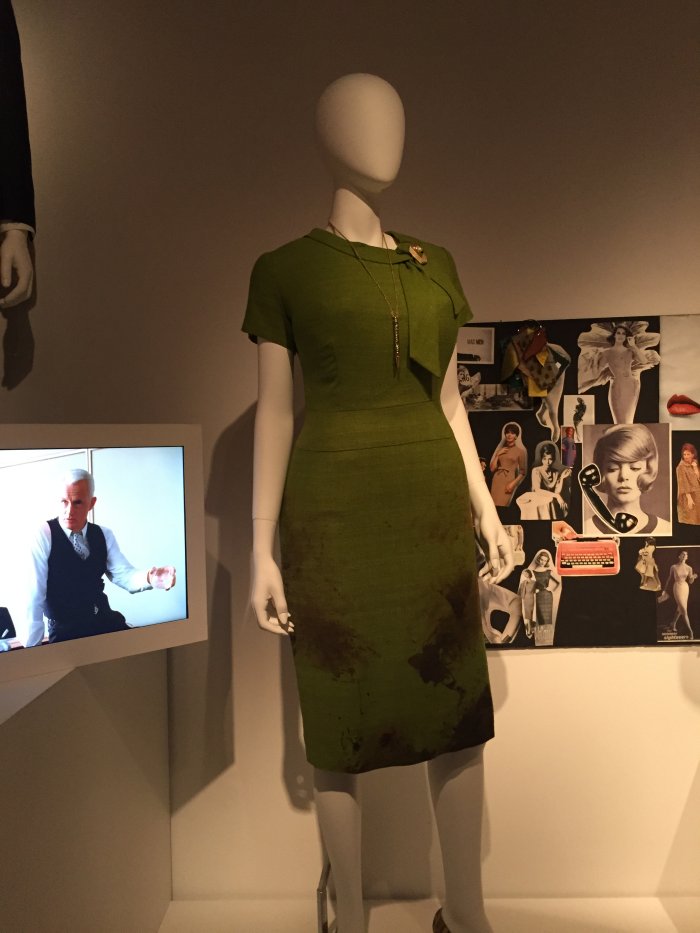 I was so excited when I saw these glasses on this table, I recognized the glasses as Culver and the table is similar to one I use as a bedside table.
Sterling
Handsome and always flawless from head to toe.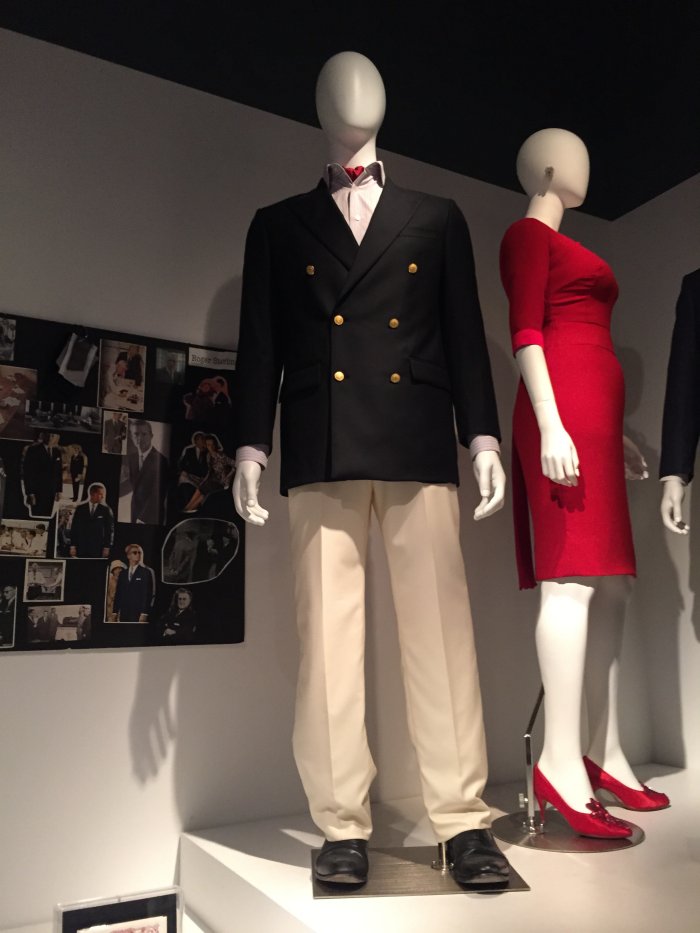 Pete
Pete's style seemed a little all over the place, kind of like his life. And that mannequin is very flattering as he was not that muscular ;p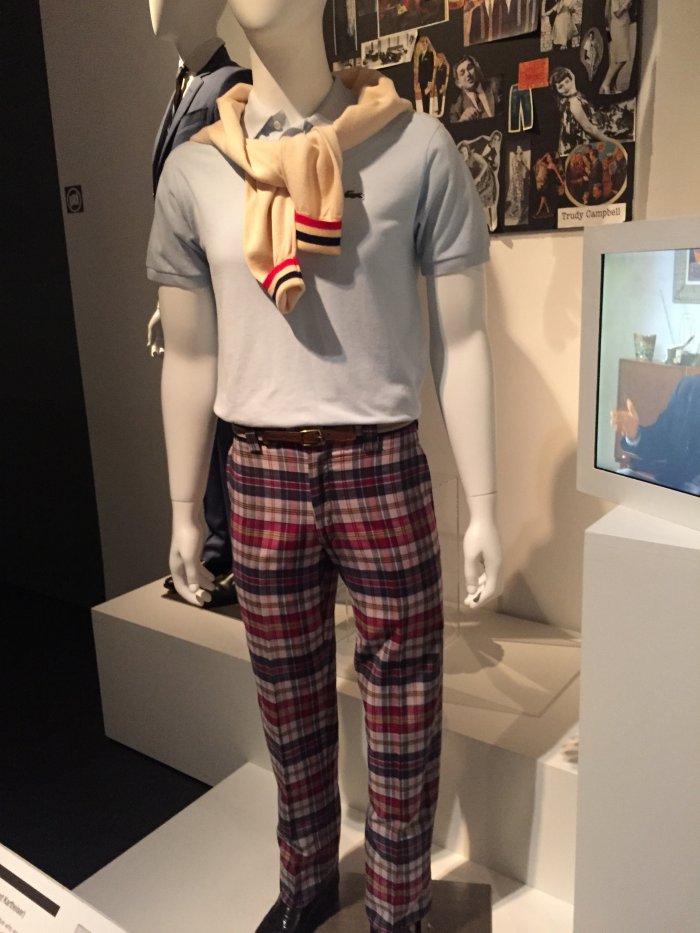 Betty
Perfection in a fitted waist and heels…

I remember when I first saw this coat on film and it frustrated me so badly that I could see moth holes…in person they were just as visible. It's a beautiful coat, one I would love to wear but I guess they weren't striving for perfection.
My favorite of the Betty lot, just a little risque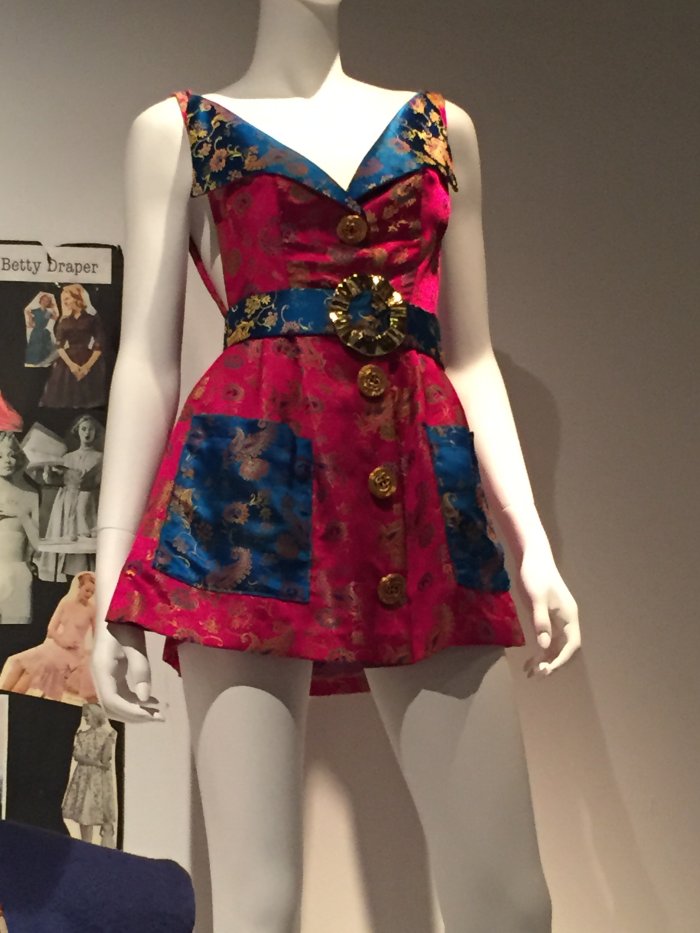 Megan
Seeing this dress in person makes me cringe inside remembering the scene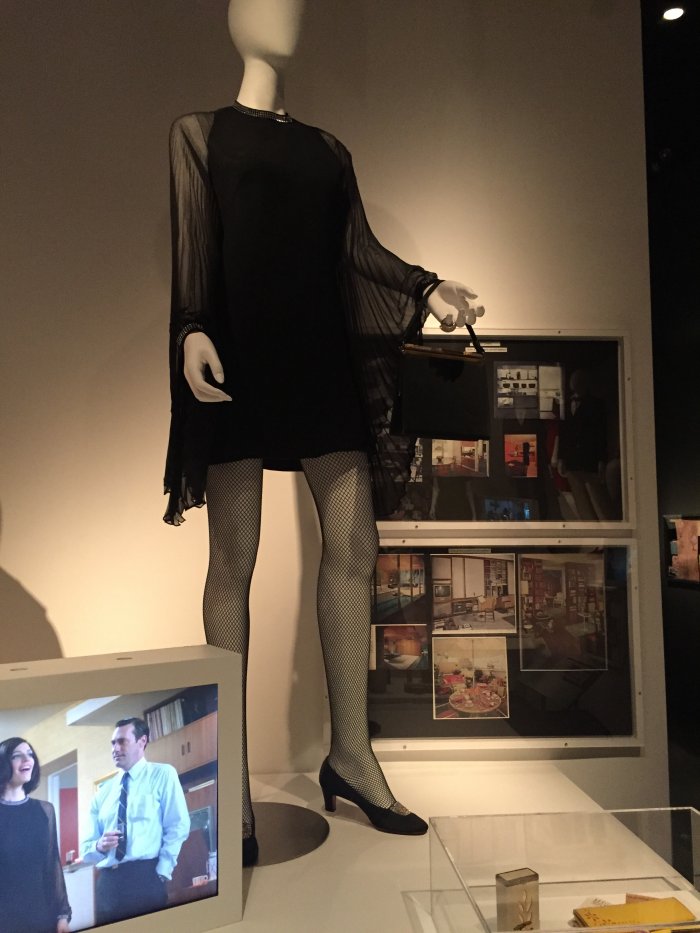 The Draper Kitchen
It was so fun to be in the Draper kitchen! It reminded me of my Nanny's knotty pine kitchen growing up from the cabinet doors to the curved awnings. But I'm a stickler and I noticed that the hinges and doorknobs were absolutely not period upon inspection….minus points 😉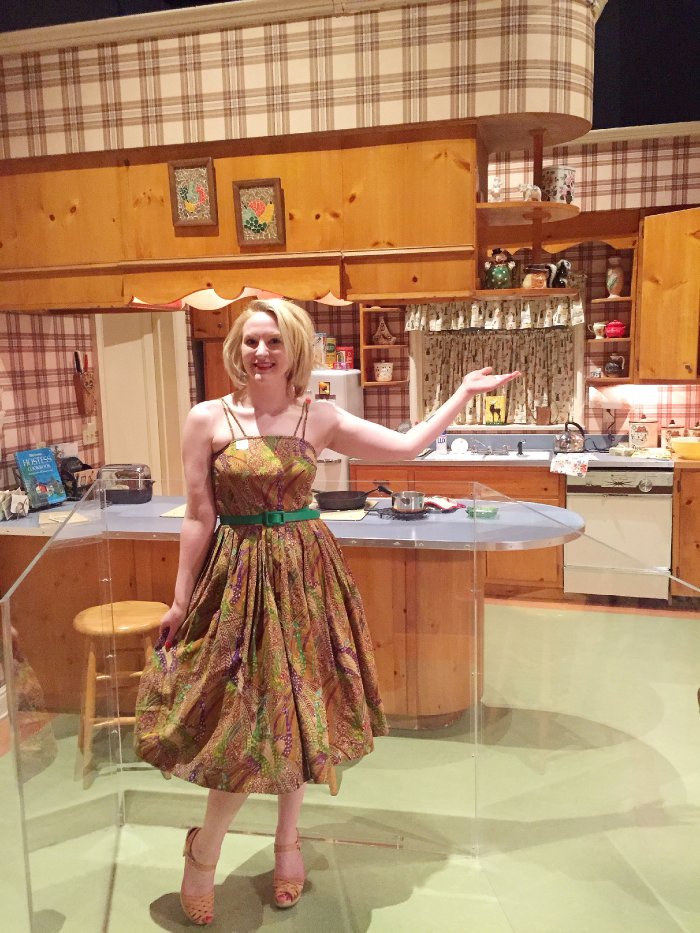 Recognized that Betty Crocker Cook Book on the table..
Dons Office
I've been on, seen and worked on a few film sets and I have to say many are disappointing close up but these Mad Men sets were outstanding to see in person….and sneak a touch of! 😉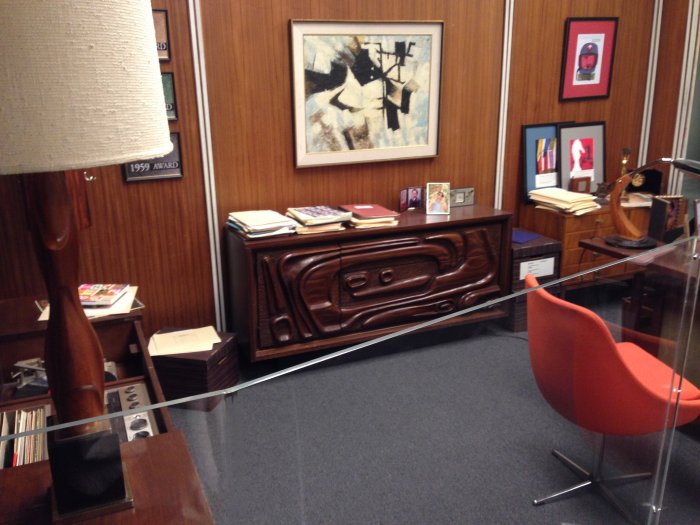 That desk and dresser is stunning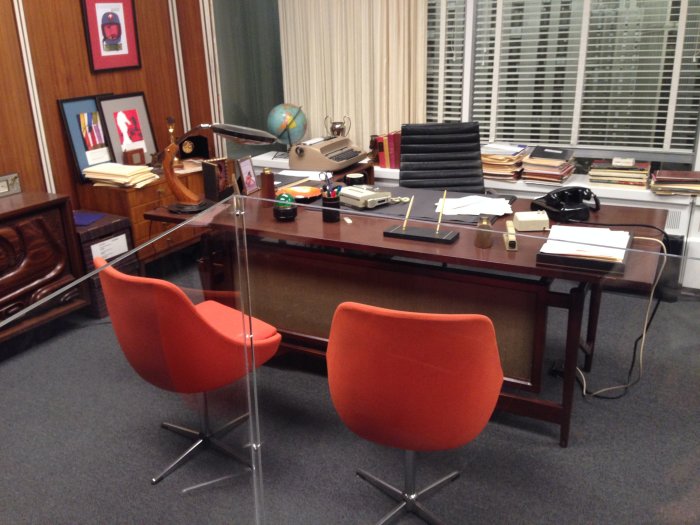 And more from around the office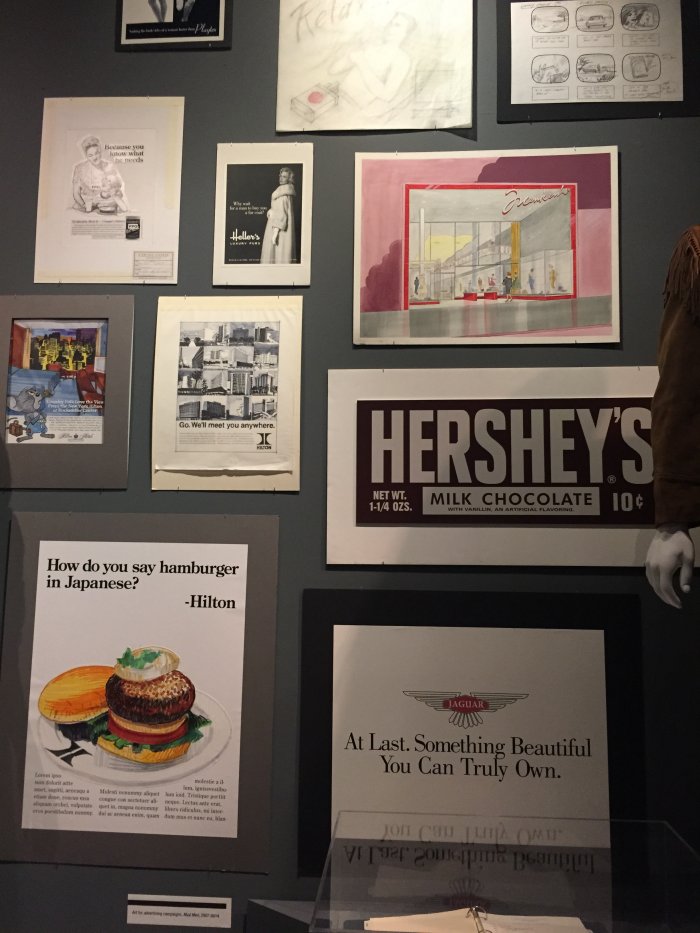 A secretary's desk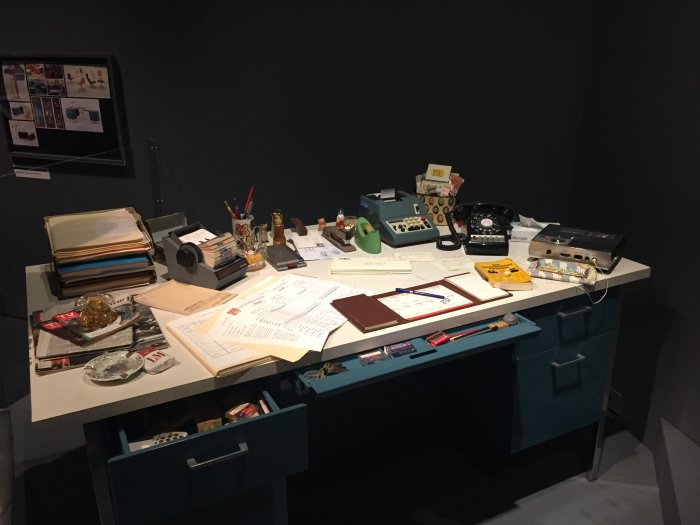 Megan's PUCCI dress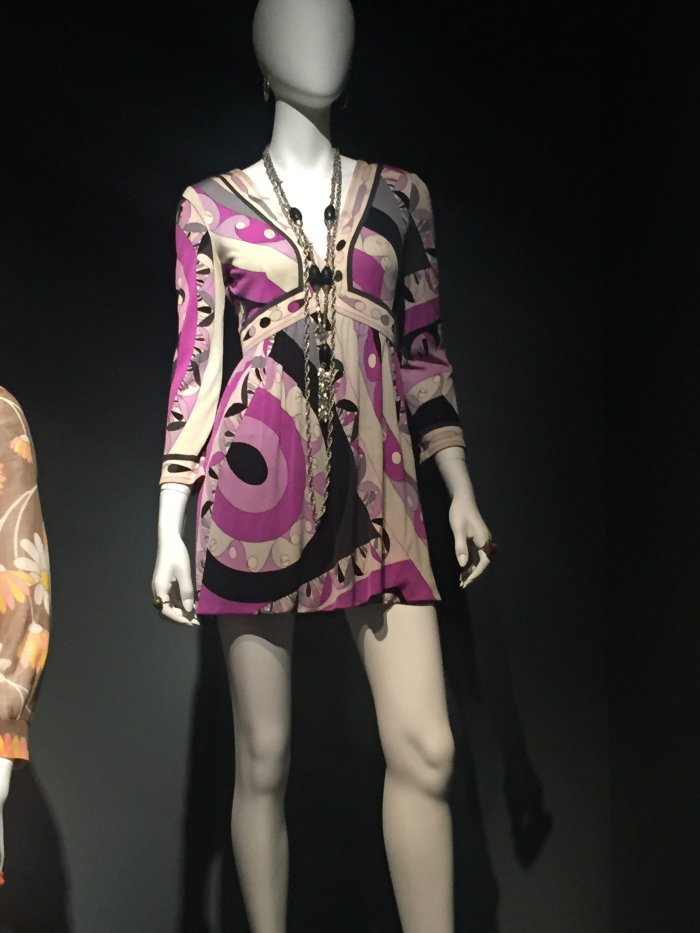 Let's play spot the Easter egg….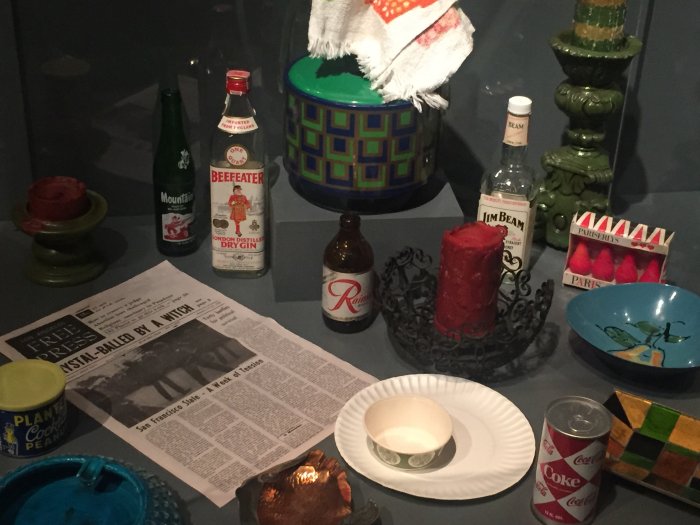 Cancer stick machine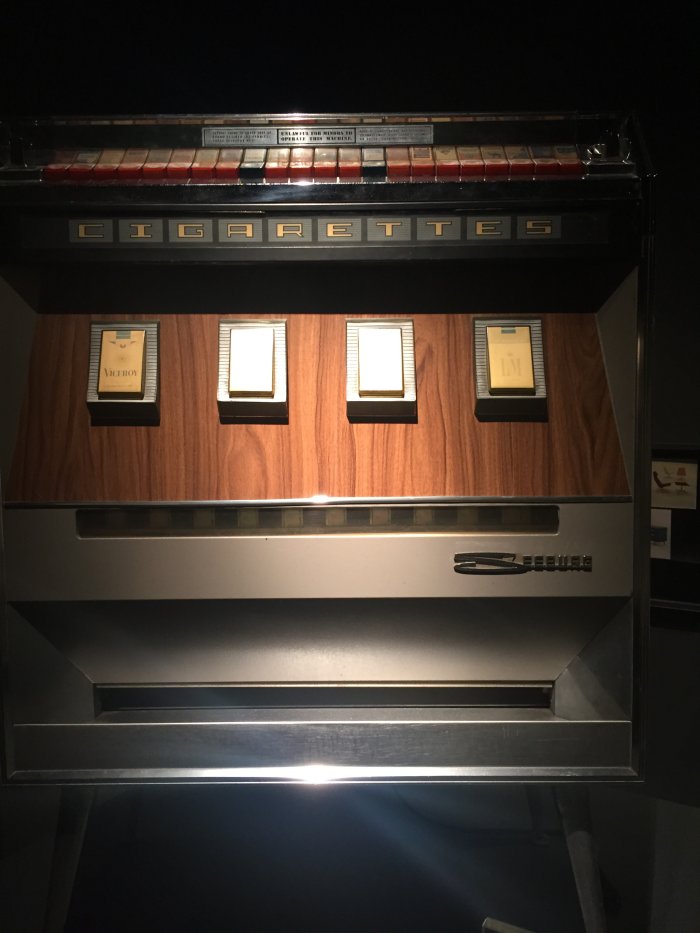 And last but not least, this preliminary season outlining really stood out to me…especially cause it called for Betty "to get fat"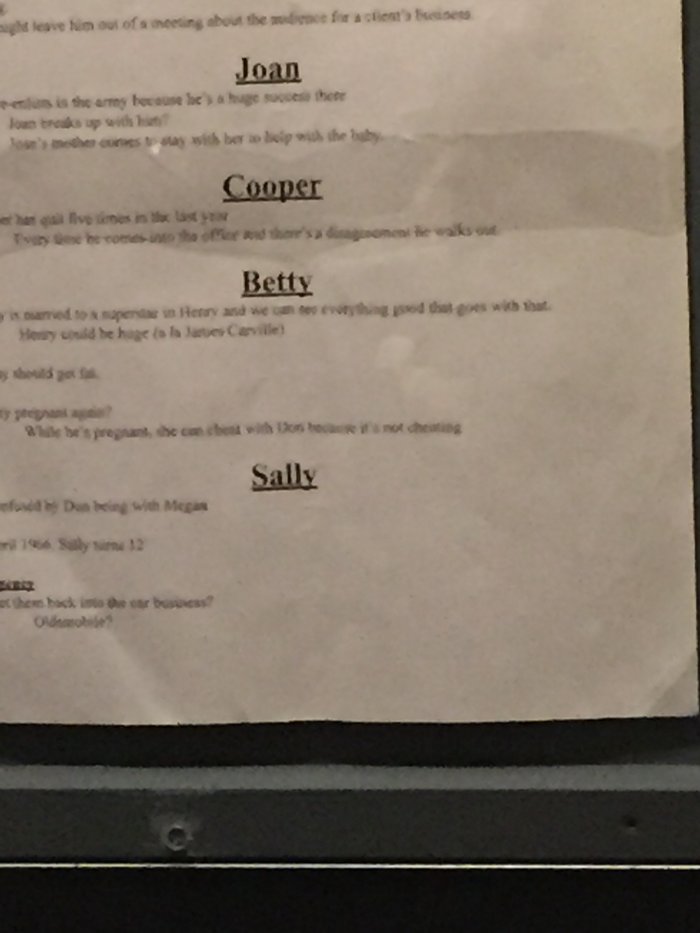 Wardrobe: Peacock Dress – 1950's vintage from Flash in the Past on Etsy ♥ Belt – Vintage ♥ Crinoline – Vintage ♥ Sandals – Swedish Hasbeens ♥ Handbag – Vintage
Special thanks to my friend Mr. St. James of Wines By The Flask for snapping most of these pics 😀
hearts, meg