independence day.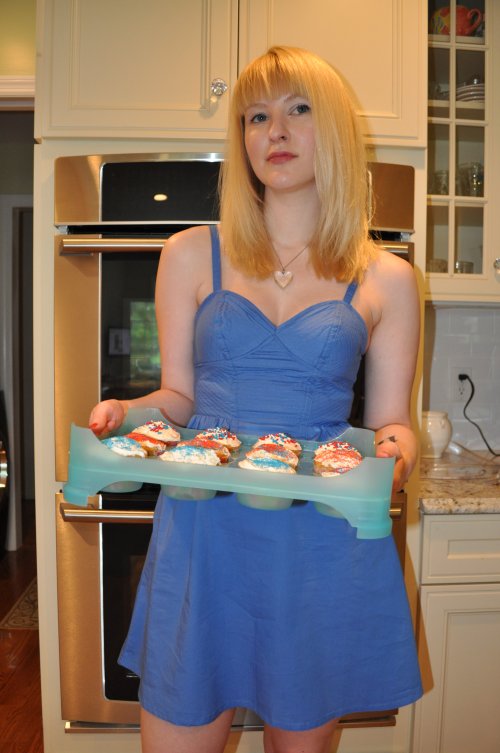 My Fourth of July was pretty low-key and spent with friends. I was very American and ate pizza instead of barbecuing, I baked festive cupcakes instead of an apple pie, had a Twilight movie marathon(shut up) instead of spending the afternoon outside and drank champagne instead of beer. What can I say, I am your all around American girl;) Okay, we also had rocket pops and shot off fireworks..it makes up for it.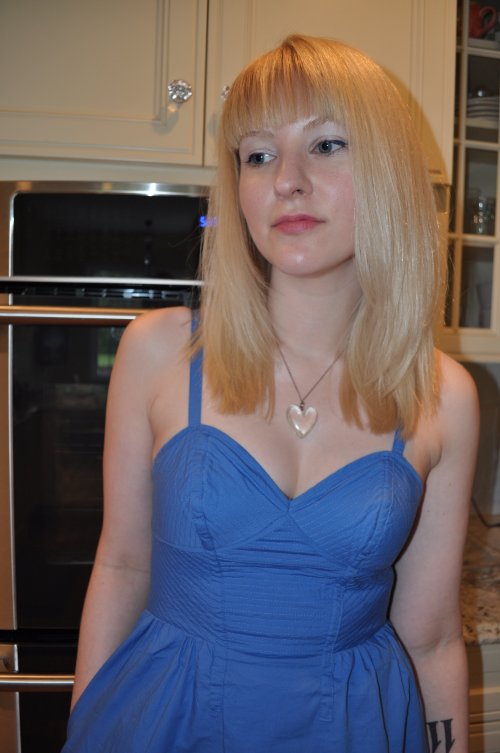 Wardrobe
Blue dress – Urban Outfitters (hmmm whose that "peeptoe" on that review..)
Cupcake Tray – part of my fancy cupcake courier from Home Goods
Cupcakes – Funfetti mix OF COURSE!
hearts, meg