i'm alive, i'm on fire, for the first time in my life.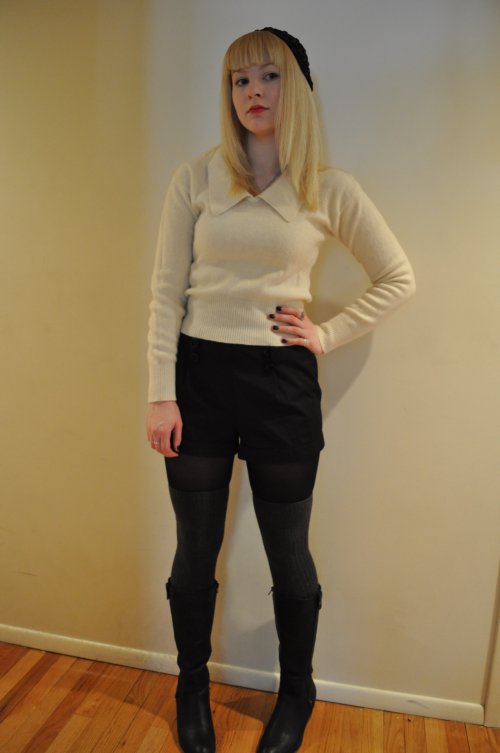 Another snowy day, so I decided to dress appropriately and wear a sweater for once and went with the pair of boots I don't care about too much…and short shorts because I can't not be me!
Wardrobe
Black jeweled hat
– Vintage, Ebay
Dala Horse Necklace
– Swedish catalog
Lambswool Sweater
– Vintage, thrifted. I am actually wearing it backwards because it looks better that way.
High waist shorts
– Twelve by Twelve
Socks
– Forever 21
Boots
– Forever 21
hearts, meg