I Am Tough, But I'm No Cookie.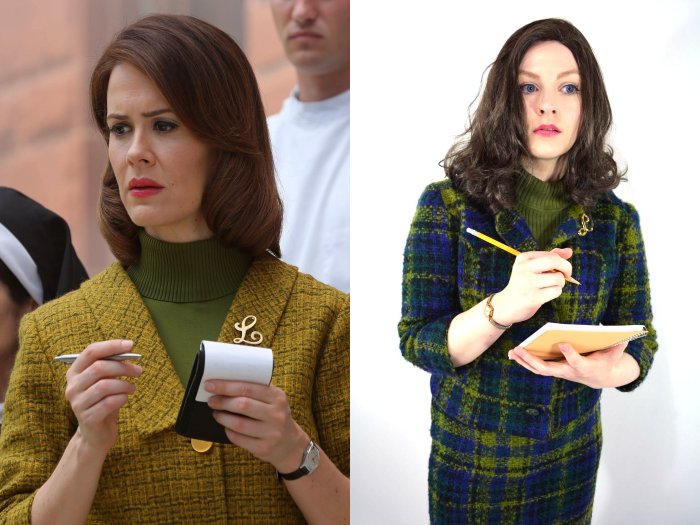 This Halloween I decided to emulate one of my favorite television shows, from my favorite season of the show and one bad*** of a character, Lana Winters from American Horror Story Asylum. She is such an intelligent character and I admire her strength, persistence, bravery, talent and badd***ery! As a vintage clothing seller, I wasn't about to wear the standard blue Briarcliffe patient dress and red sweater, I had to go for the great green plaid 1950's suit she wears as a reporter looking for a meeting with Bloodyface. Plus, I'm naturally a blonde and wearing pale makeup and a brunette wig wouldn't have done anything for my face ;p! As you may have already read, I really lucked out on finding my suit in a sort of
kismet experience
. Just like the creators of the show I am a Lana fan and went from
Lana Del Rey
in 2012 to Lana Del Gay in 2014 ;p. I had a ton of fun emulating Lana Banana for the photos and 2 fun Halloween nights out despite getting called: Jackie Kennedy, Laverne from Laverne & Shirley, Margaret Thatcher and the actress from The Birds and not Lana Winters. View more photos below but *WARNING* spoiler alert if you haven't watched the end of the season..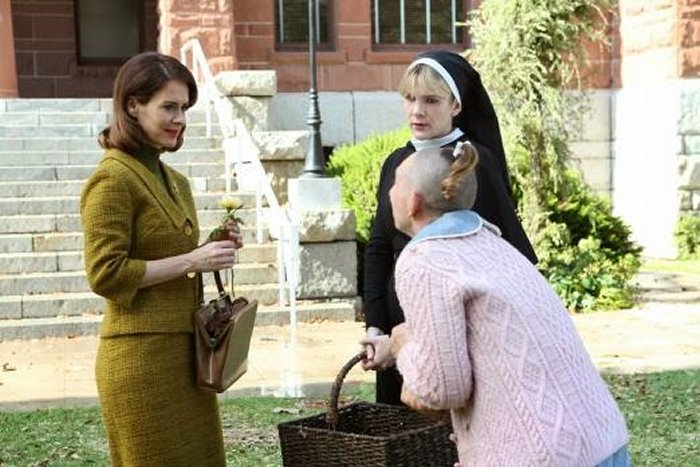 My friend went as Zoe Benson from Coven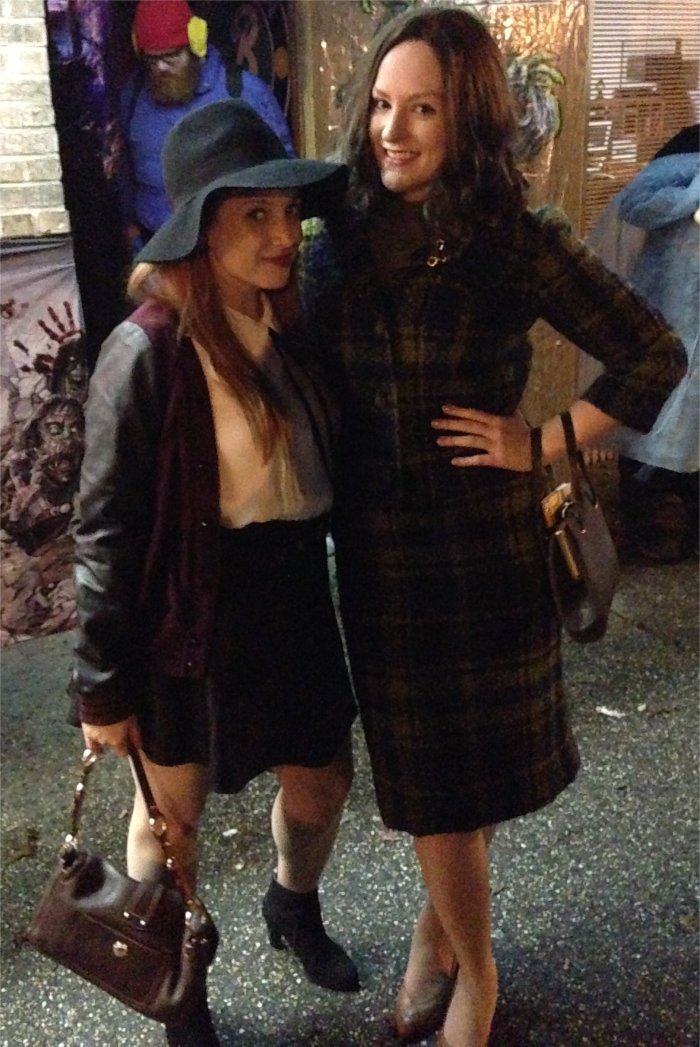 Wardrobe: Suit & Skirt – vintage, Jay's Boston ♥ Shell – Ebay, Reference Point ♥ Heels – vintage, Flings ♥ Wig – "Jackie Kennedy" in brown, My Costume Wigs ♥ L Pin – LaTricycleta on Etsy, Anne Klein ♥ Watch – vintage, borrowed from my Mom ♥ Purse – vintage borrowed from Storyland Vintage
Since Halloween was perfectly on a Friday, I got to celebrate my favorite holiday twice this year! So on Saturday I went with survivor and author Lana's 1960's blue suit that I once again, just so happened to find in a basement at an estate sale a few weeks ago. DORK ALERT!!! I can pretty much recite the entire excerpt Lana reads in the below screen-cap.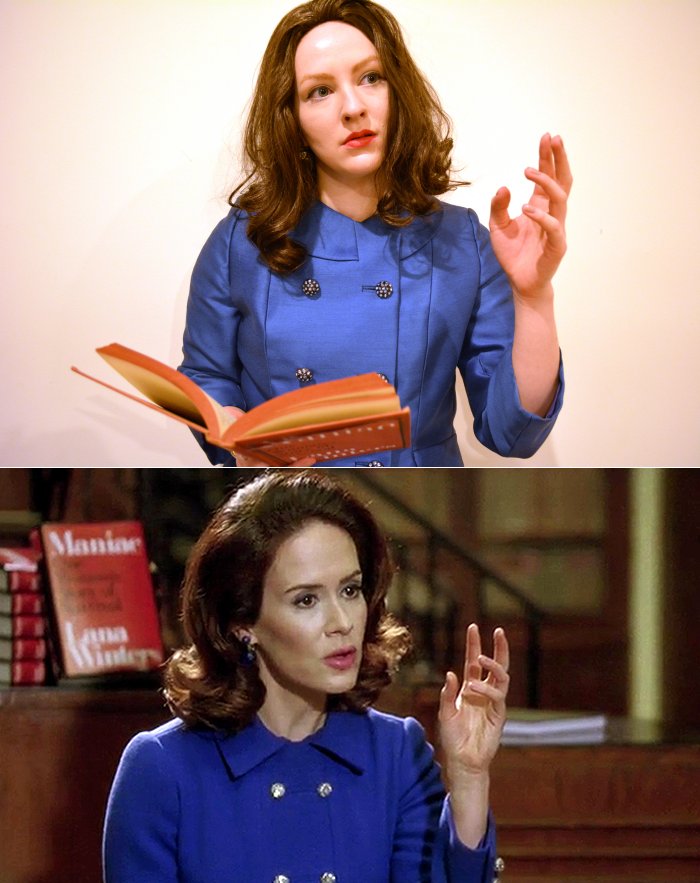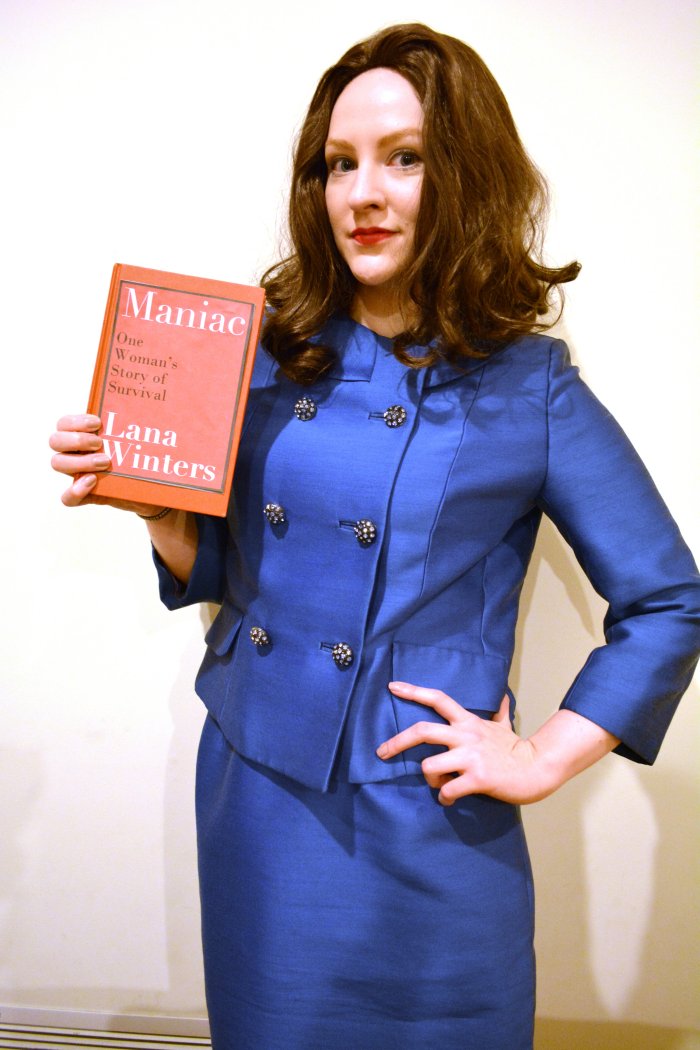 It was a great book reading on Saturday 😉 I even got some roses from some fans! Just kidding, someone left roses on the bar and I took them home but not before a photo op!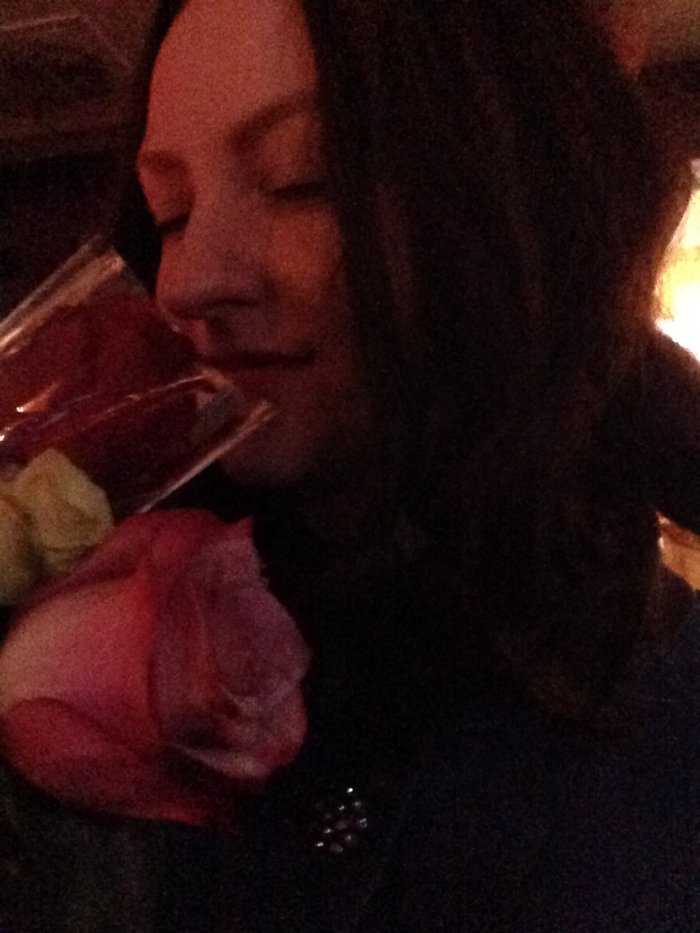 Wardrobe: Suit & Skirt – vintage, Kleinfeld & Son Brooklyn(YES the Kleinfeld's from TLC's Say Yes To The Dress) ♥ Book – I took a vintage novel and pasted on a picture of the Maniac cover
I also had to imitate my favorite TV scene EVER…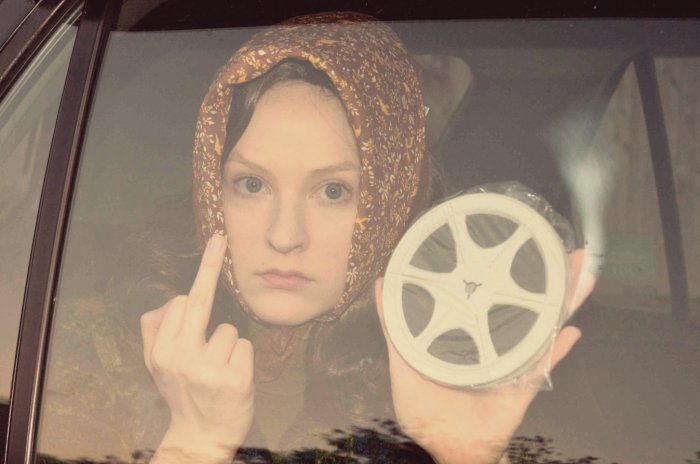 Hope you had a marvelous Halloween!
hearts, meg