homemade 50's ranch house.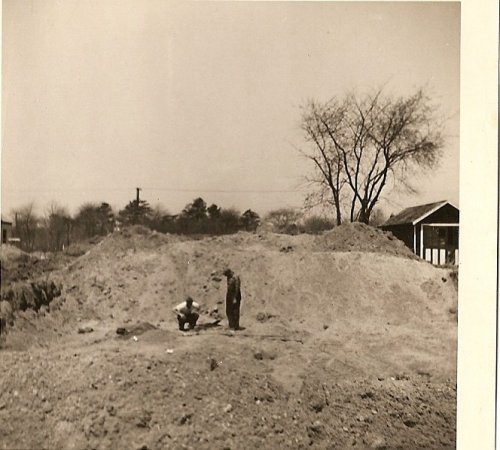 My Swedish great grandparents were the first in their families to immigrate to this country. They chose to settle in Nassau County, New York and built a little house on a plot of land. By the time my Swedish grandfather(Pop Pop) got married he too bought a plot of land in the same town and built a house for him and his wife and future family to live. The home was built with his own hands and it still stands today. I recently was going through some old family photos and decided to scan a few of the pictures of the process of my Pop Pop building this house starting in 1952.
Making the ladies work, my Swedish great grandmother is carrying wood and my Italian grandmother(Nanny) looks to be nailing some sort of framework.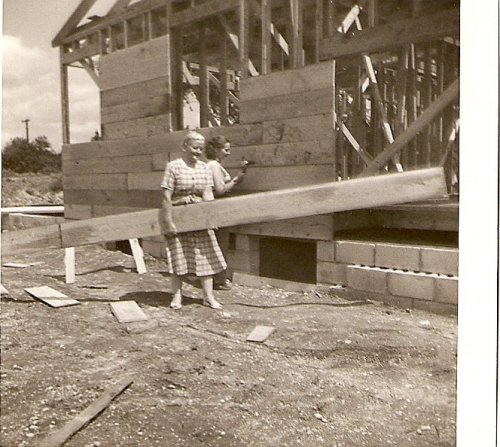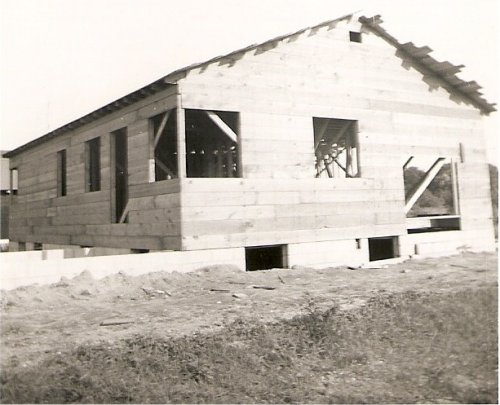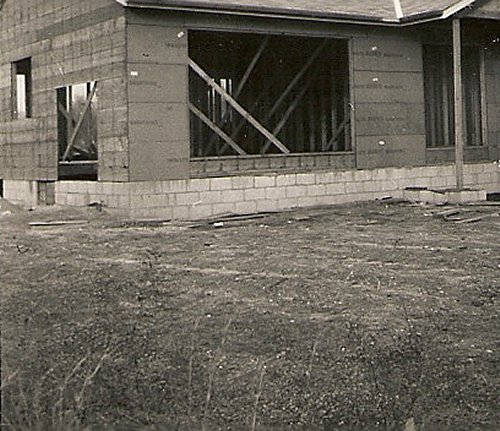 My Pop Pop is bending over in the foreground, my great grandfather is near him and my great grandmother is in the doorway.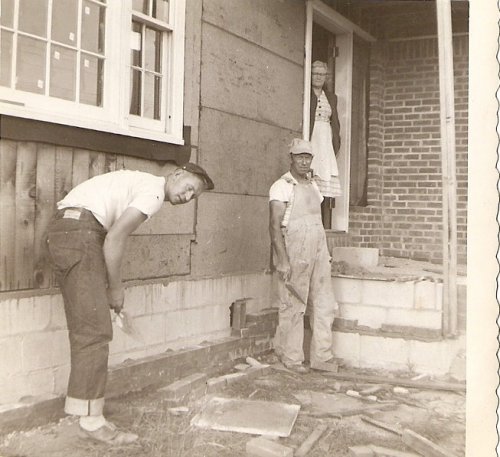 My Nanny and Pop Pop pose in front of the house. I get my pointy face from her and my fair skin, blonde hair and blue eyes from him.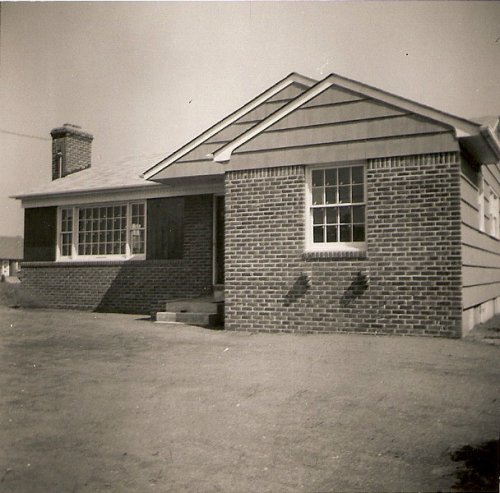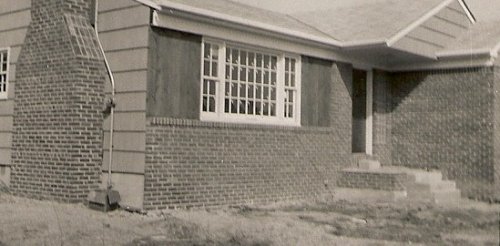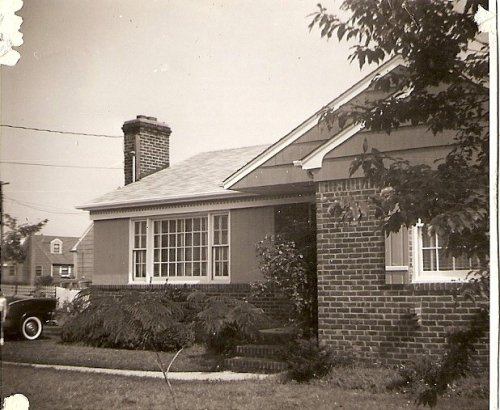 hearts, meg