Gone Adventuring.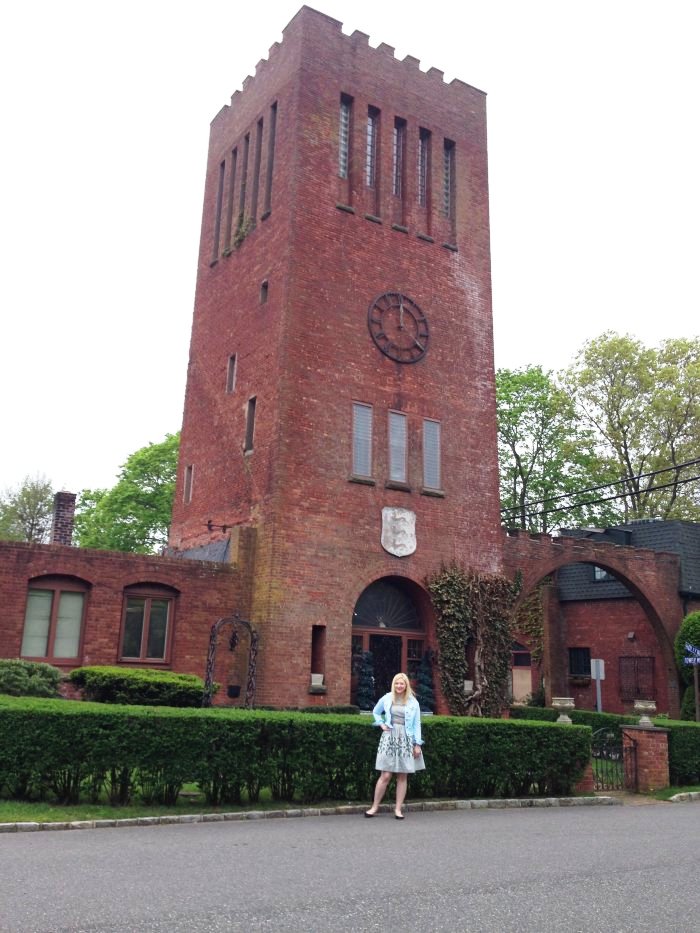 One of the greatest parts about being a vintage buyer/hunter/'picker is that you never know what you are going to find and what kinda place you will be visiting! I decided to venture to a sale one day and didn't expect to find much and I was just going to stop by because I was in the area. To get to the sale my Mom and I had to drive through these large brick towers and past residences that reminded me of apartments I had seen in European movies. I felt like I was suddenly out of the country! On the way to the sale I passed street names like Featherbed Lane and Princess Gate and the tiniest most charming buildings fit for a fairytale! There was a pond with a fountain in the center when you arrived and of course there was a duck in that pond almost perfectly arranged to be swimming around it. The sale was inside one of these tiny, vintage residences and I managed to score some vintage jewelry including my current obsession: vintage clip-ons! On the way out of the area I snapped a few photos and of course had to jump out the car and have my Mom snap a photo of me in front of one of the majestic towers.
I ended up posting a photo on my Facebook and immediately one of my girlfriends "yelled" at me for going to *Midgetville* without her! I was cracking up, for years I had read about the town on LI oddities websites and had always wanted to check out the tiny homes but I had no idea when I was there that, that's in fact where it was! How exciting and fun it was that I got to go to a sale in one of these homes
And don't worry Jen, I'll take you with me next time!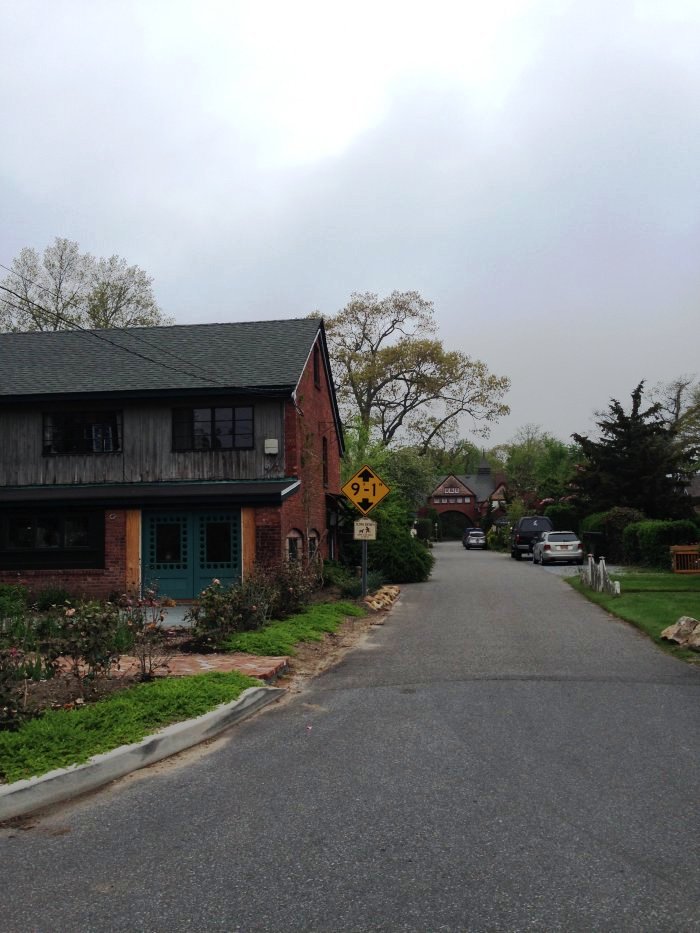 Wardrobe: Denim Jacket – thrifted and hand dyed it ♥ 1950's dress – thrifted ♥ Flats – Madewell
hearts, meg