dress me like a clown.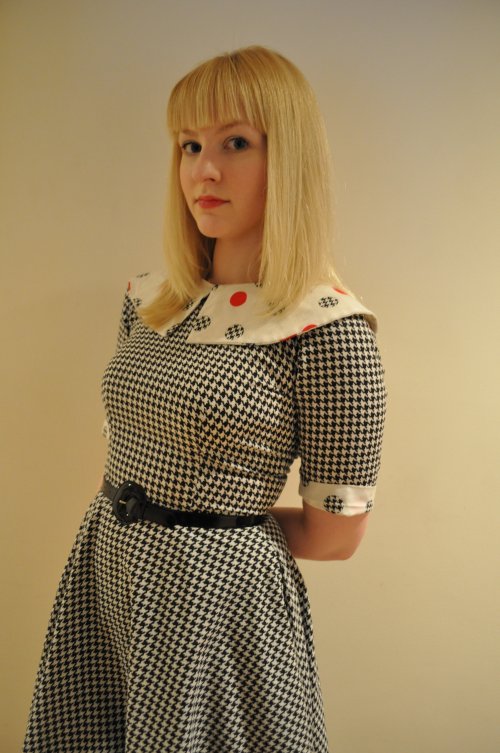 Nothing much going on around here, just long afternoons lounging around, sipping on cocktails. HAHA YEAH RIGHT!!! I've been working my tail off over here at Storyland Vintage HQ photographing 100's of items! It's almost 1 year of Storyland Vintage being on
Etsy
(although of course I am
no stranger
to selling
) so I am working on getting a bunch of new stuff in the Etsy shop and some new Ebay listings to celebrate!
I've had this dress for quite a long time, it's from the 80's but it reads 50's/early 60's with the fantastic collar and shape. I call it my clown dress, I think it looks clownish, but then that just goes along with one of my favorite Margot songs! ♥
Wardrobe
Vintage dress
– I've had it so long I don't remember
Vintage belt
– from an estate sale
hearts, meg