Oh how I am immensely inspired by Coney Island..
Whenever I ride the Cyclone I imagine all my ancestors riding the same coaster and think about how different the experience must have been for them. My favorite ride at Coney Island would have to be the Wonder Wheel. It's beautifully romantic and it makes me scream like a little girl for my mama when on the NON-stationary car..its frightening don't let its bright colors and beauty fool you..you spin around a bit at first, see a dog in the stationary car, check out the scenery and the beach. Then you are stopped in the middle, and then you move quickly as if you are going to blow off the side of the ride..yes its scary. I scream every time.
hearts, meg

When I was a child this was my second favorite video(first was a singing the alphabet hippie animation) on Sesame Street. I loved the dancing fruits and veggies. After watching this however, I would go and down some delicious cookie crisp.
hearts, meg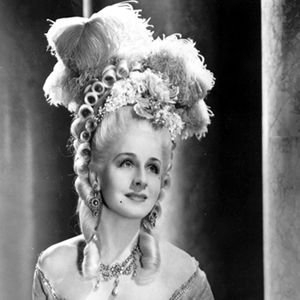 Tonight I watched the original Marie Antoinette movie starring Norma Shearer as Marie Antoinette, Tyrone Power as the handsome Count Axel de Fersen and John Barrymore as King Louis XV. It was a beautifully tragic and depressing movie that had some similarity's to the 2006 film. I felt that this version told the story more in depth than the newer movie did of course but it some ways pushed parts of Marie's life into the shadows which is most likely a sign of the times in the 30's. It was a beautifully staged movie, with luxurious costumes and jewelry, and while it was not as colorful as Coppola's being in black and white I managed to be almost as entranced. Shearer's acting managed to annoy me in the first few minutes of the film and have me fully engaged moments later. Plus there is a birdcage headpiece with a real bird in it a top her head. Watch it.
hearts, meg