"Can't repeat the past?…why of course you can!"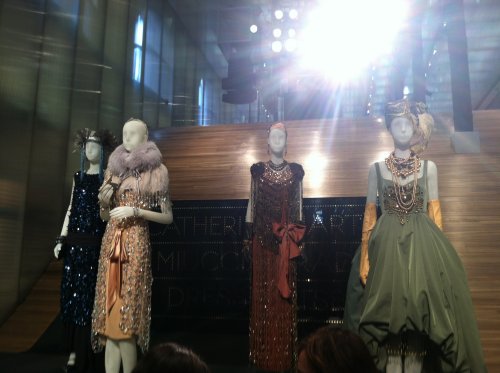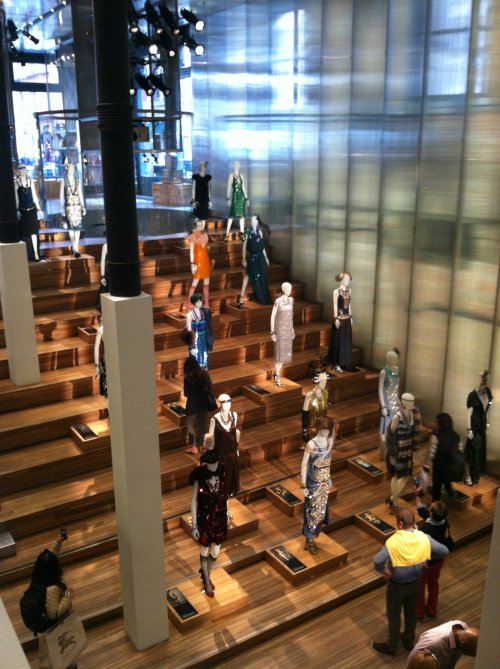 This week I checked out The Great Gatsby movie costume exhibit set up at the Prada store in Soho. As a vintage clothing lover and costume fan, I am interested in the roaring twenties and the opulence of 1920's fashion. I also recall enjoying reading The Great Gatsby in high school, so I was excited to check out the costumes from the new movie starring Leonardo Dicaprio, Tobey Maguire and Carey Mulligan.
The costumes were certainly made to be modern, bright and look well on the screen and not to be exactly historically accurate. From far away the garments looked very untouchable and beautiful to me, like beautiful porcelain dolls on the mannequins, but the set up of the exhibit actually allowed you to get up surprisingly close to them. Many of the dresses were beautiful and look beautiful in the film trailers but they kind of lost their beauty in person to me. Maybe because I was going over them with a critical eye and was disappointed in the craftsmanship I was expecting of Prada even for background party guests. On the other hand, I realize they are meant to be costumes but from such an exquisite looking and I'm sure expensive to produce film, I was expecting more. I get that they skimp and expose seams and have hastily sewn garments for the production because you won't see it on film anyway, but the fabric and detailing often looked very cheap to me with almost thrown on looking tassels and charms that looked like they could have been picked up from a garment district shop(like on the dark green dress pictured below). Regardless, it was a fun trip to the store and it was cool to see the costumes up close and personal and I'm still interested in seeing the film that comes out in theaters May 10th.
Daisy Buchanan's opulent "chandelier" dress..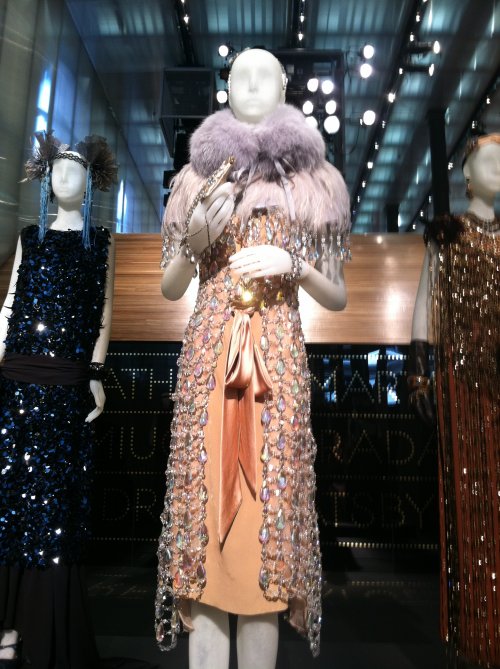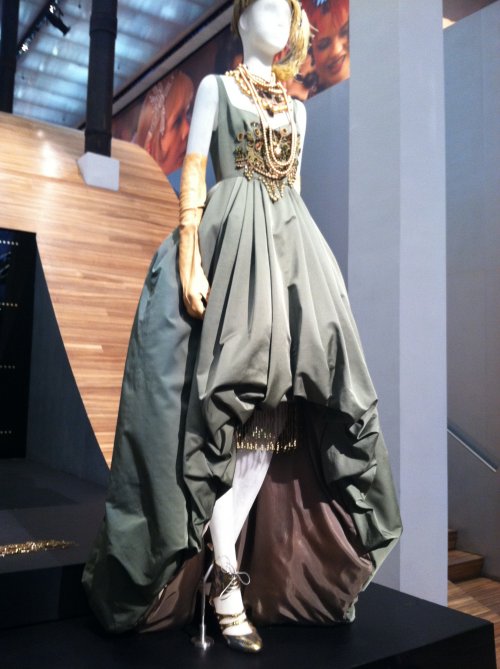 This reminds me of a striped sequin dress I designed for one of my fashion classes a year ago..
There was photos of the garment on a model and a funny tidbit about the character that goes with the dress..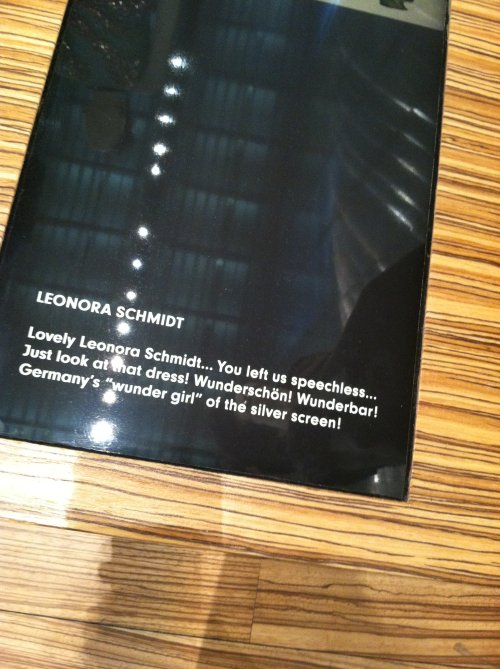 Reminds me of my pink, vintage feather hat..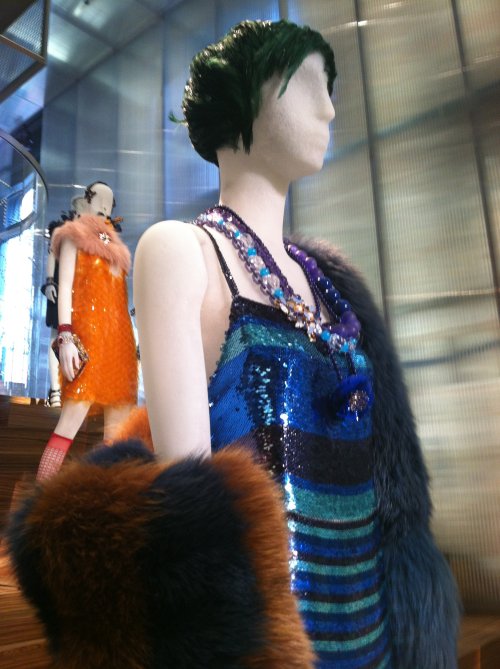 Cool vintage looking earrings..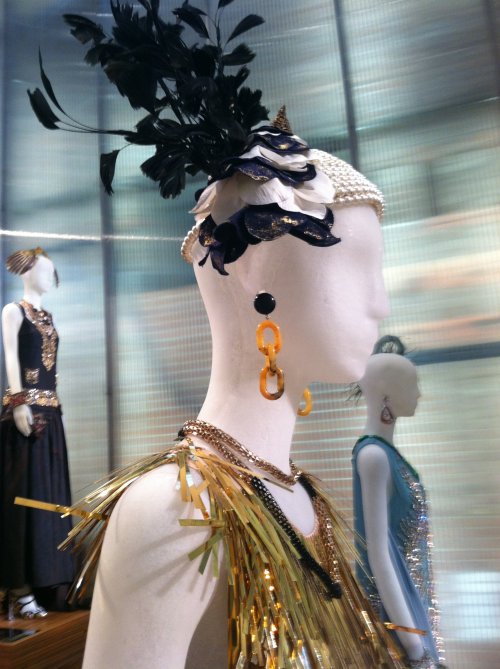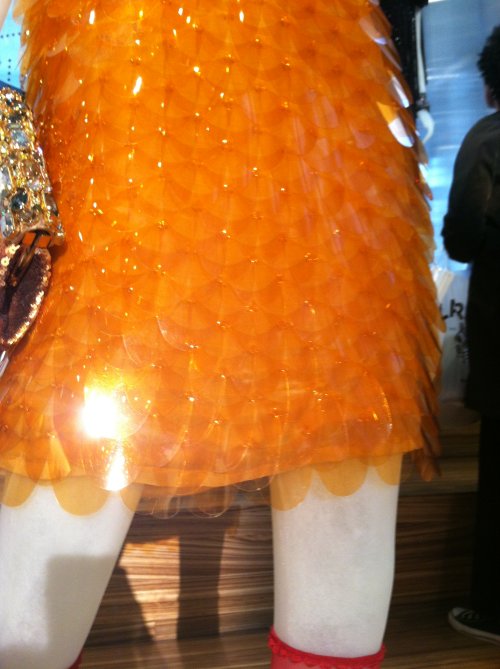 Love the personality and shape of this dress but hate the detail work..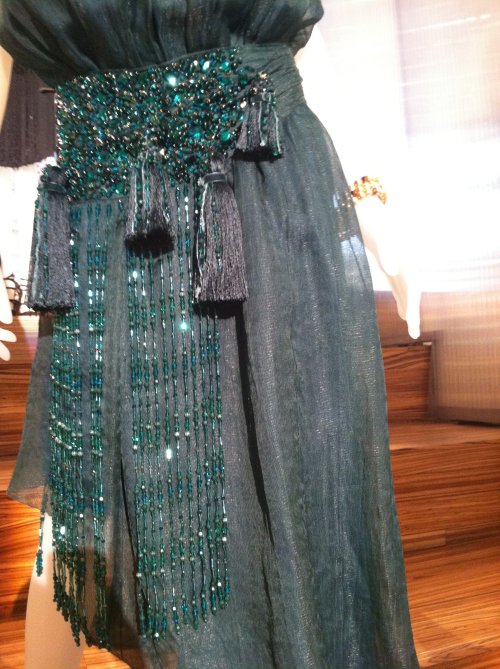 hearts, meg