california sunshine come on and wake me up.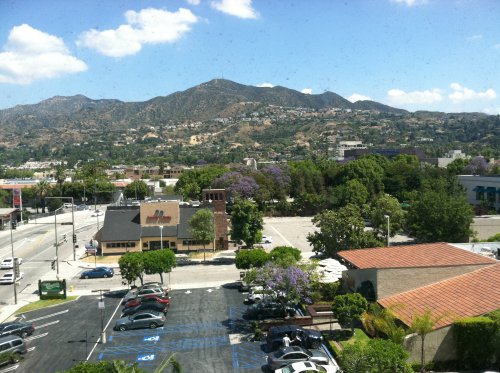 Recently I took a week long trip to sunny California! It's the second time I've been there but this time it was more of a pleasure trip with my parents to meet this little guy…
When I wasn't at my brothers house I was out exploring the sights and singing pretty much every time I saw a street sign, was on a highway or saw an exit sign because after spending 24 years on this earth, I've shipped to them, heard 'em or seen 'em all in the movies, on television or on my iPod.
More photos from my trip coming later this week!
Wardrobe 1:
Blue/white dress – Vintage
Tortoise sunglasses – Forever 21
Brown Bakelite/Lucite bracelet – Vintage
hearts, meg