But I'll have a blue, blue Christmas.
This 2015 marked my 4th Santacon! For those that don't know, Santacon is a celebratory day in New York, New York where thousands of young people don Santa suits, donate to charity and spread merriment while traveling along an epic bar crawl at Santacon approved locations! The media and scrooges like to put down the event and call out the couple of bad Santas in the mix but I have always had nothing but a great experience and it always manages to get me in the Christmas spirit. Last year my Mom sewed together this blue velvet Santa dress to which I put on letters spelling out "Blue Christmas" in honor of my favorite Elvis Christmas song of course! I couldn't get enough of it last year, so I donned it again this year. Click more to see more photos from this years Santacon!
I happily lived out my fantasy of being held up by men in business suits albeit these were Santa business suits which make it better:D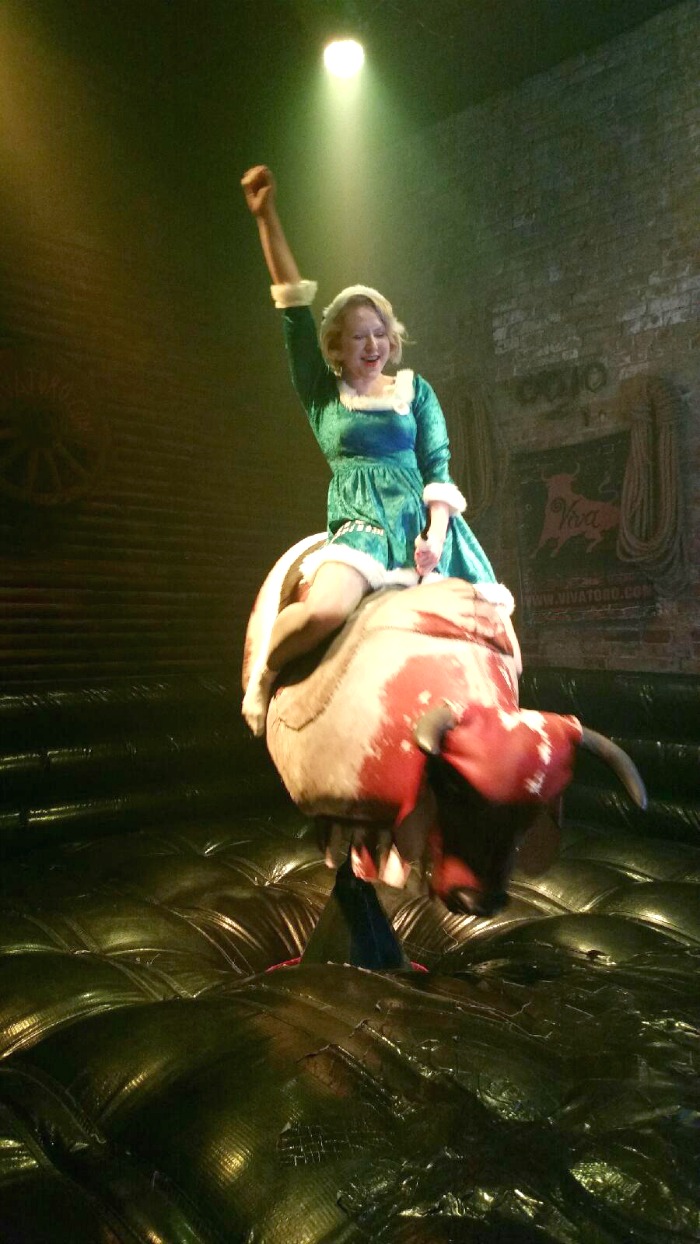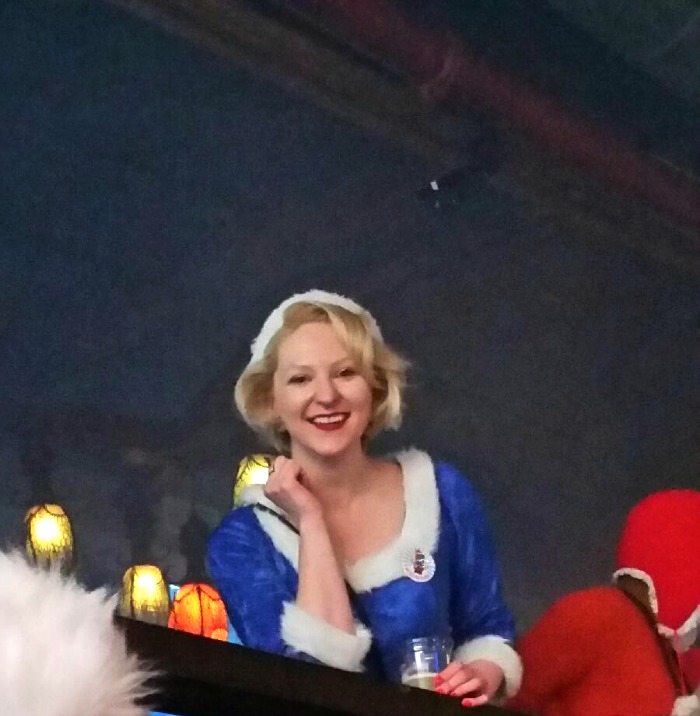 Making friends..
My beautiful bebs..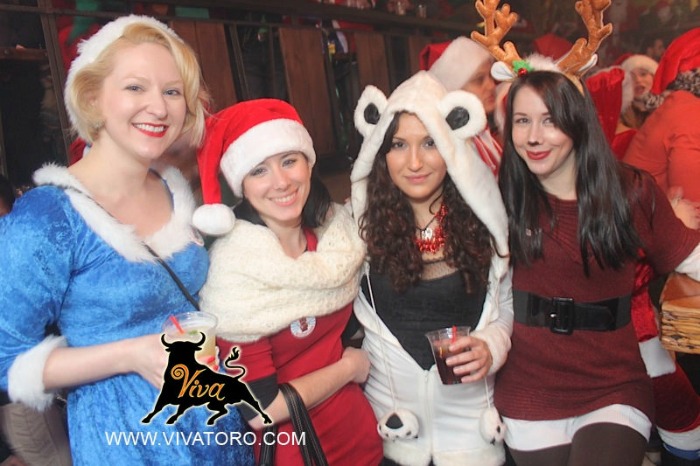 While walking a girl asked me to snap a photo of her and her friends in front of Amy Schumers apartment building in the movie Trainwreck. As a huge fan of the movie and Schumer, I happily obliged then she took a photo of us..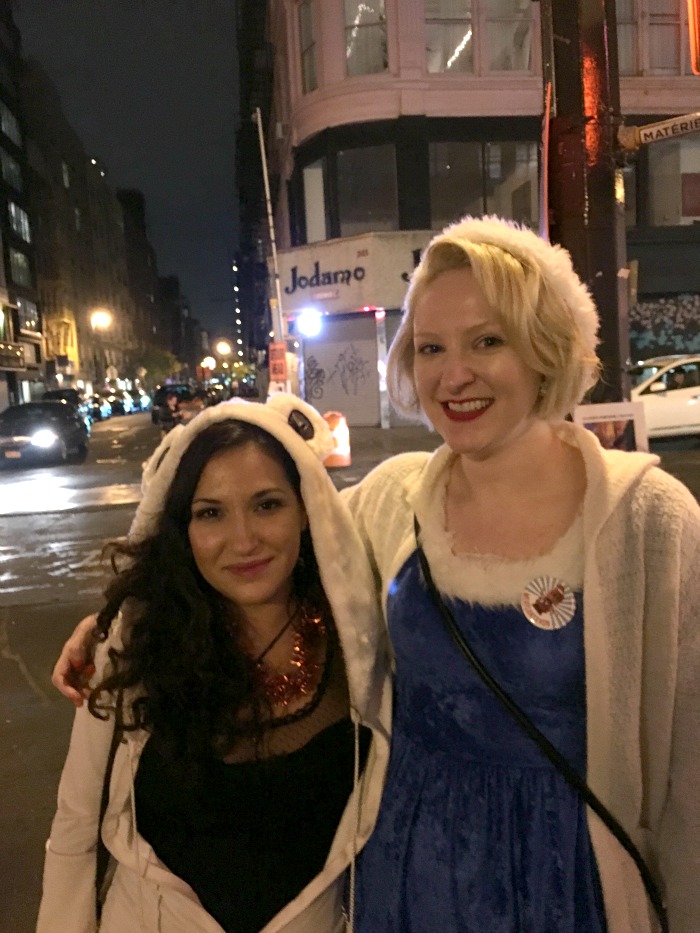 Santacon is art..
Wardrobe: Blue Santa Dress and Hat – handmade by my Mom ♥ Stick on Letters – Joanns Crafts ♥ Earrings – vintage ♥ Tights – from DSW ♥ Heels – B.O.C.
A few days later I dressed up for a holiday party at my favorite watering hole in a remix of last years Christmas ensemble and won a costume contest: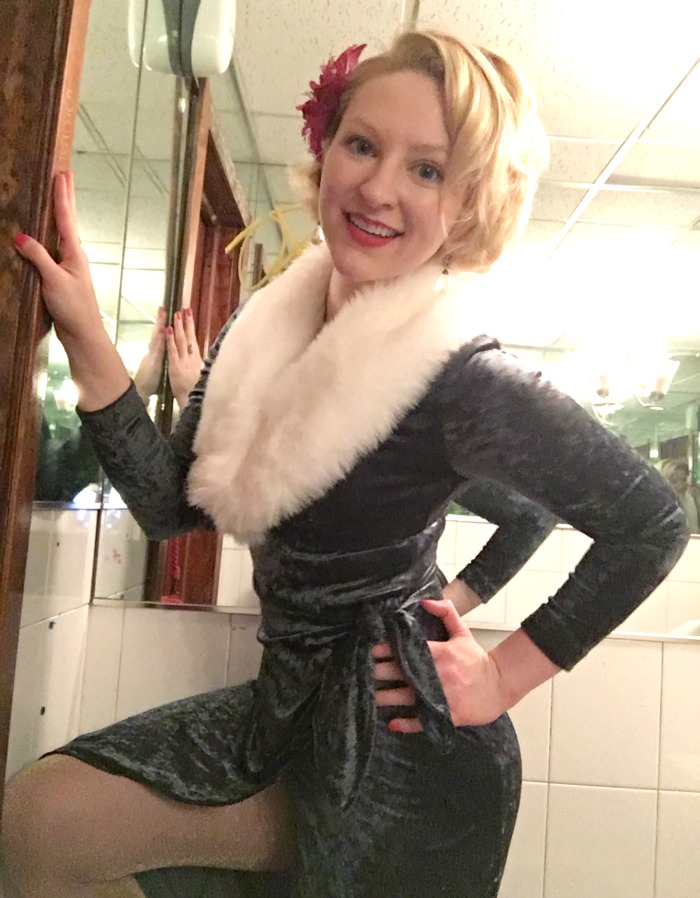 To learn about the NYC Santacon check out the official website. Merry Christmas, darlings!
hearts, meg