But, Diamonds Are A Girl's Best Friend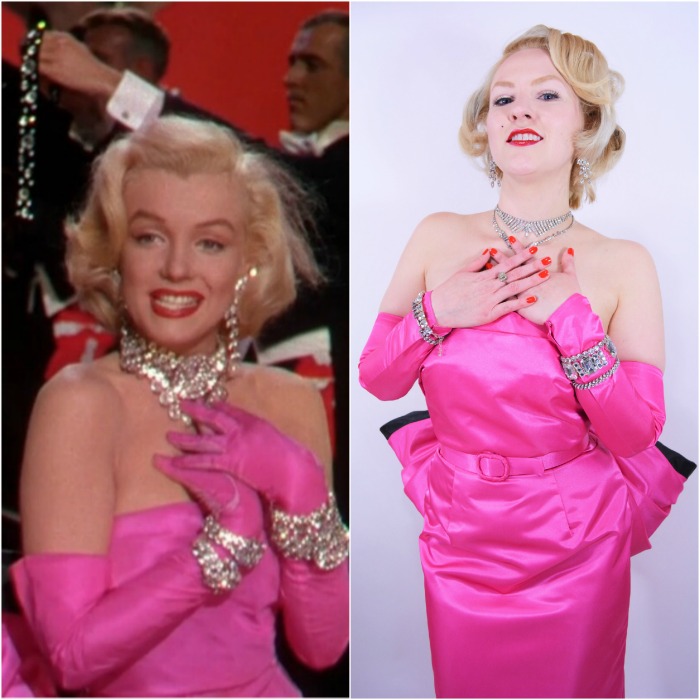 Most Halloweens I have an idea of what I want to dress up as many months ahead of time. This year I wasn't feeling as inspired that was until I re-watched the movie
Gentleman Prefer Blondes
this summer with new eyes. Lorelai played by Marilyn Monroe and Dorothy played by Jane Russell have such a supportive and loving friendship in the film that instantly reminded me of the relationship my girlfriend Irene and I have. The musical numbers are outstanding and the costumes by William Travilla are stunning! He may be most noted for designing the iconic white halter dress Monroe wears over a subway grate in
The Seven Year Itch
but a close second has to be the hot pink bow evening gown Marilyn dons in the number "Diamonds Are A Girls Best Friend." I literally had "Diamonds Are a Girls Best Friend" playing in my head for weeks whenever I would walk through a crowd in public..which would then cause me to bop around a little more in my heels and gave me an extra dose of confidence. I have been a Marilyn Monroe fan for what seems like forever, as a teenager I read several books on the actress including her own autobiography. As a young child I somehow knew the song "Happy Birthday Mr President" which I would sing around the house nowadays I just sing it to friends on their birthdays! Ever since I
cut my hair
a year ago and discovered hot rollers, I've been called Marilyn a lot. So I decided to embrace my hair and show my love for the film and this Halloween I decided to go really go for it and be -her-, Marilyn Monroe as Lorelai in
Gentleman Prefer Blondes
. ❤️
"The French are glad to die for love.
They delight in fighting duels
But I prefer a man who lives
And gives expensive jewels…"
I lucked out on finding a costume pattern online, picked out the fabric and that is all the credit for the costume making I can take for the ensemble as it was painstakingly made by my mother over several days and until the last hours before I left the house on Halloween. For an authentic touch I watched
this makeup tutorial
that explained some of the tricks Whitey Snyder actually used on Marilyn. My normal day to day makeup routine takes less than 10 minutes but trying out some of those tricks turned my routine into at least an hour aka FOREVER! I piled on multi layers of lipstick and highlighter and even tried the brown liner trick underneath my eyes which I later had to lighten when I saw myself in bright lighting…but it certainly aided in getting into character and was totally worth it!
"
and we all lose our charms in the end
"…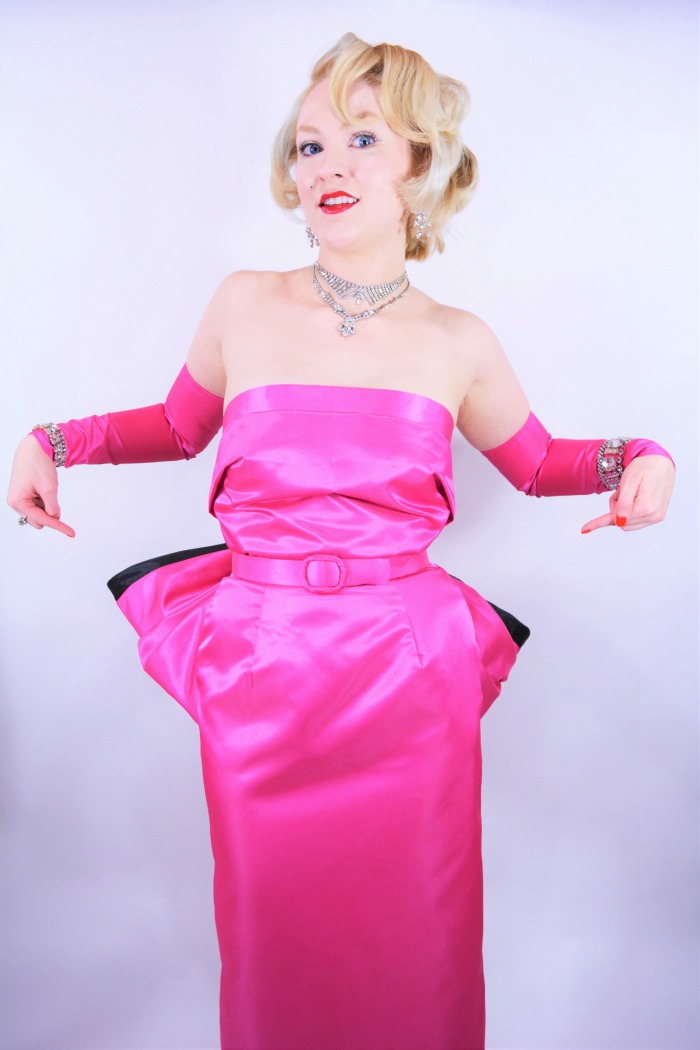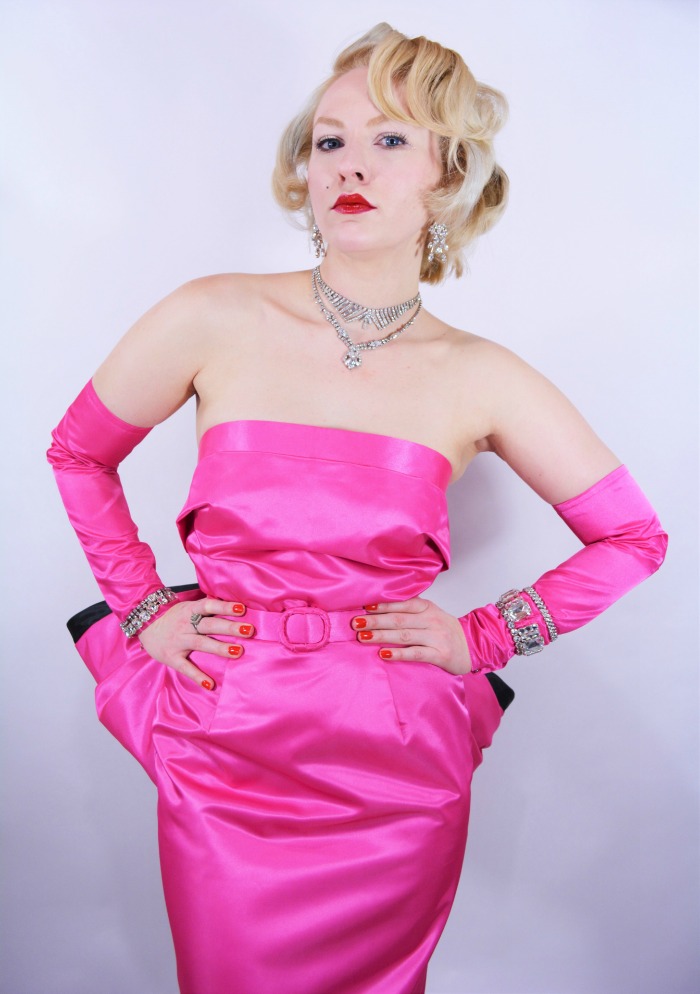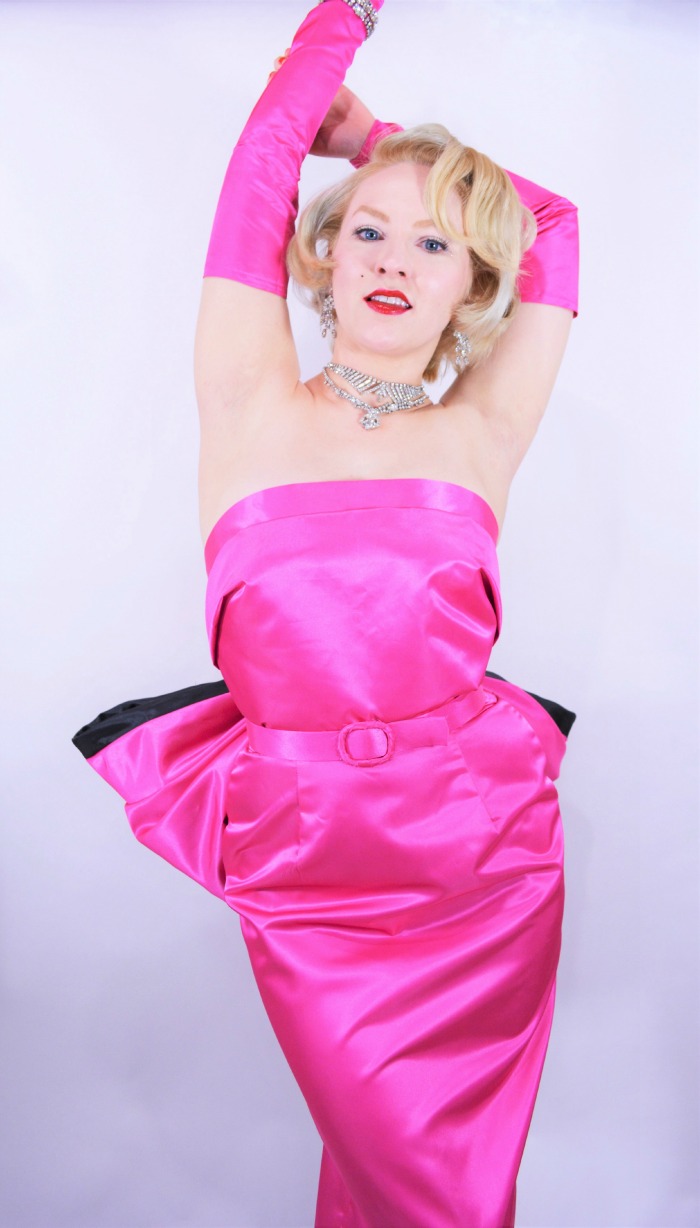 And some photos from my phone which don't like my studio lighting…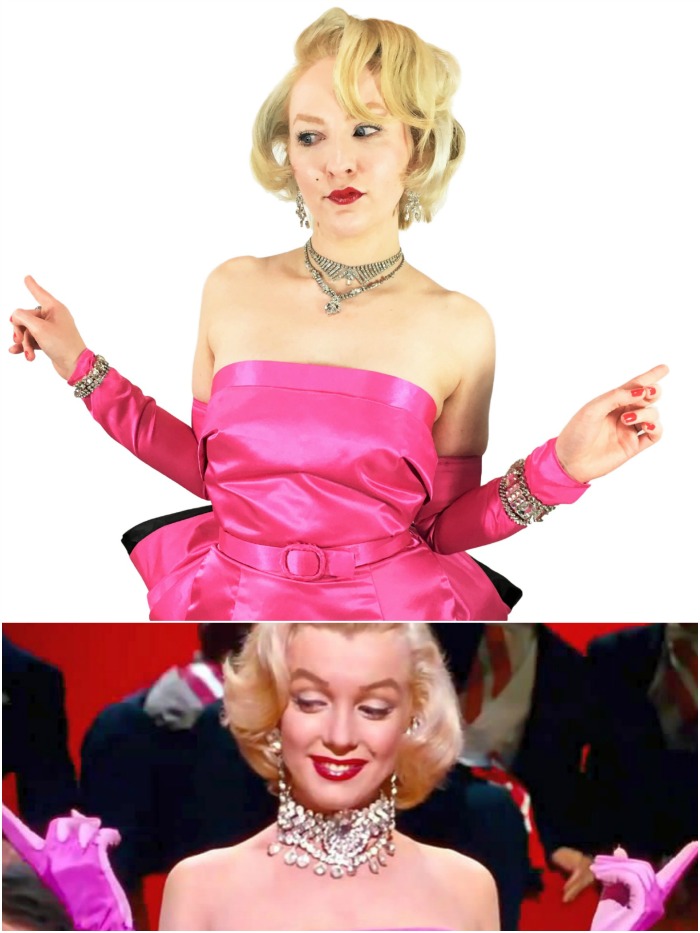 Wardrobe: Dress and Bow – completely lovingly handmade by my mother using Simplicity Patterns #8393 ♥ Jewels – all diamonds of course 😉 almost all of my jewelry are various vintage pieces aside from a few bracelets I have has since high school that are from Forever 21/Claires ♥ Heels – Target- Merona
My trip to Brimfield this year really resonated with me how much vintage clothing is "my thing" and my calling. Interning on The Good Wife, recently assisting with costume on my brothers film, looking at myself in my homemade Halloween costumes my Mom made for me as a child and over the years and every time I light up inside when I get a sale from a costume designer has made me realize how much costume is also "my thing." I guess I have always had the eye for vintage and costume and wanting to look a particular way but I am really seeing and appreciating that gift with more open eyes and confidence which is another reason I decided to embrace this famous costume design!
Perhaps the best part of being Lorelai for Halloween was being able to fondle and flirt with men and scurry away. I had so much fun that I'm seriously considering becoming a Marilyn Monroe impersonator…so, if anyone would like to pay me in diamonds or monetarily in the Long Island area, hit me an email! 😀
Well honey's, I hope you had yourself a Happy Halloween this year!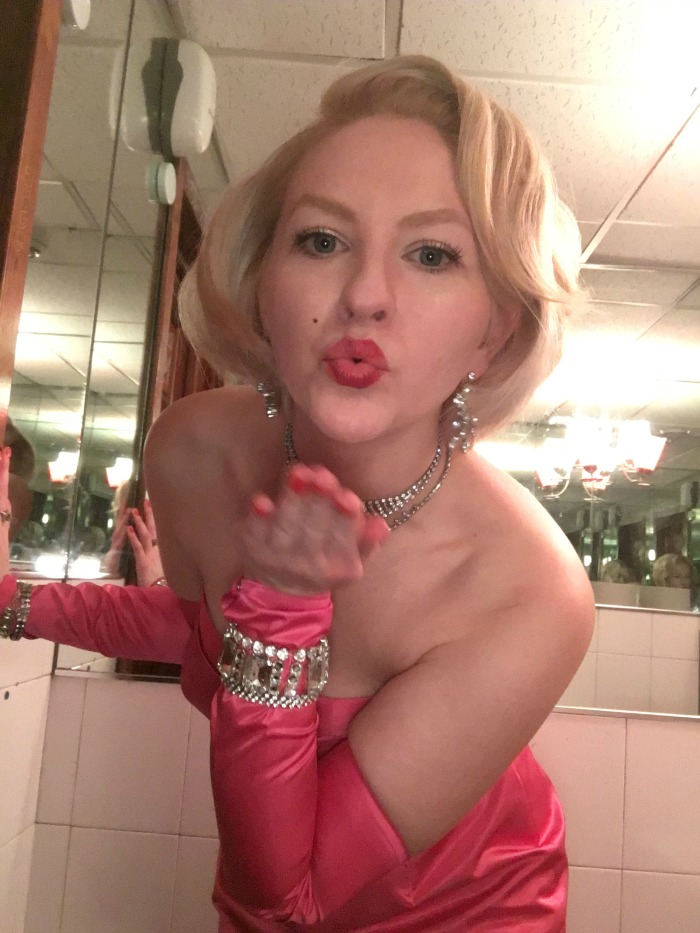 hearts, meg