Brimfield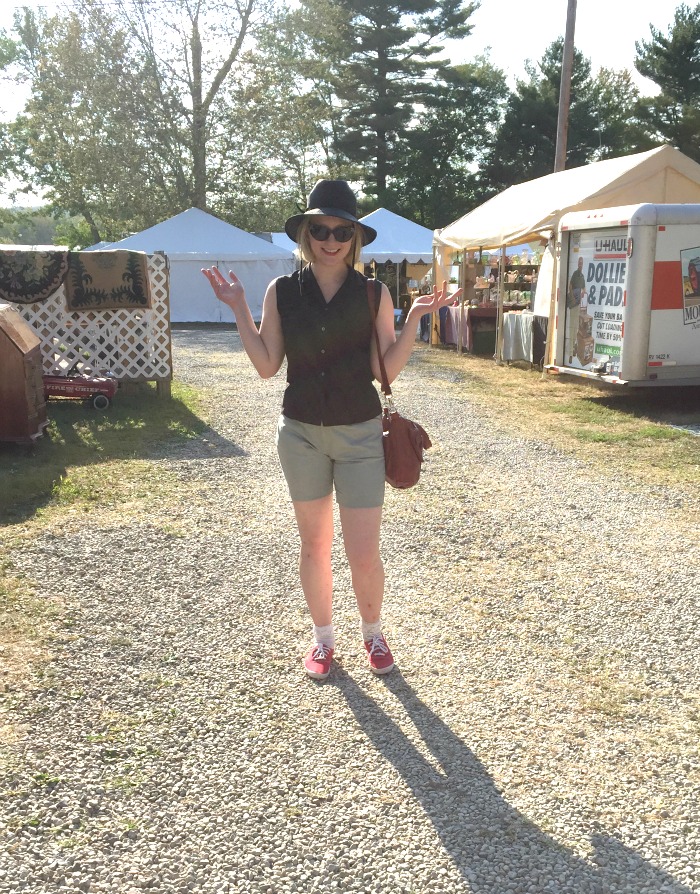 Brimfield is like the holy land for those that buy and sell antiques with thousands of dealers offering up their antique wares. This September 2015 marked my first trip to Massachusetts for the sale. I had been wanting to go for years and since I was finally done with college classes, I was actually able to attend this year! I read articles online to prepare for the trip which was very helpful mostly with the variable weather. My first day at Brimfield it was blazing hot, I was so glad I did my due diligence and came armed with water bottles. I brought rainboots but my cat rain hat and ponchos were needed on the last day when it was 20 degrees colder and rained all day. Another thing I had read was to come armed with cash, I did find that cash was certainly king as few sellers accepted credit cards. Overall it was a fun couple days in September with a much needed vacation spent at a beautiful hotel at night and scoping out vintage during the day! At one point I had to stop looking at vintage jewelry because I had already bought several pairs of my current obsession, clip ons. I also walked away with bags of vintage clothing so I would say it was a very fruitful trip!
Goofing around at the liquor store after a long day of antiquing because someone out there clearly thought "there needs to be vodka sold in a rifle shaped bottle" and that is hilarious to me..
Wardrobe: Sun Hat – vintage purchased minutes before the photo was taken, wish I had it the entire day! ♥ Blouse – 1950's vintage ♥ Shorts – 1950's vintage ♥ Purse – handmade ♥ Sneakers – Keds
I didn't take many photos but here's a few more from the trip…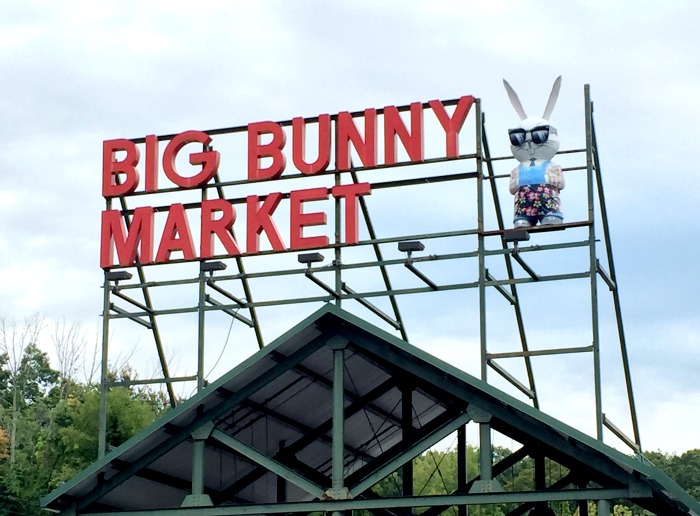 My loot…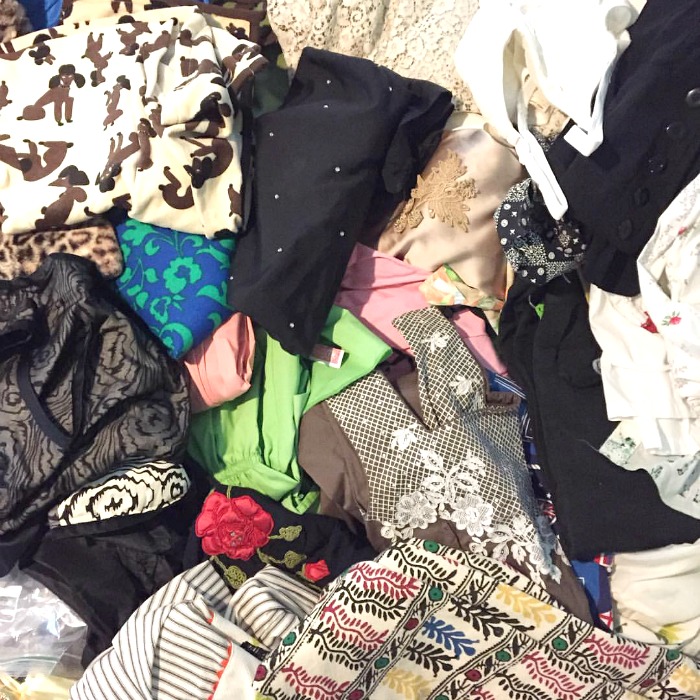 If you have ever dreamed of venturing out to Brimfield and if practically swimming in antiques sounds like a good time to you, there are 3 show dates every year and I'd definitely recommend taking the trip!
Until next time..
hearts, meg