behind the seams.
The day I shot the Storyland Vintage lookbook was as fun as the video suggests. I decided to share some behind the seams(har har) photos and some fun facts!
at IKEA
(these scenes were cut out of the video because I didn't have the room for them but they will be used in a future video!):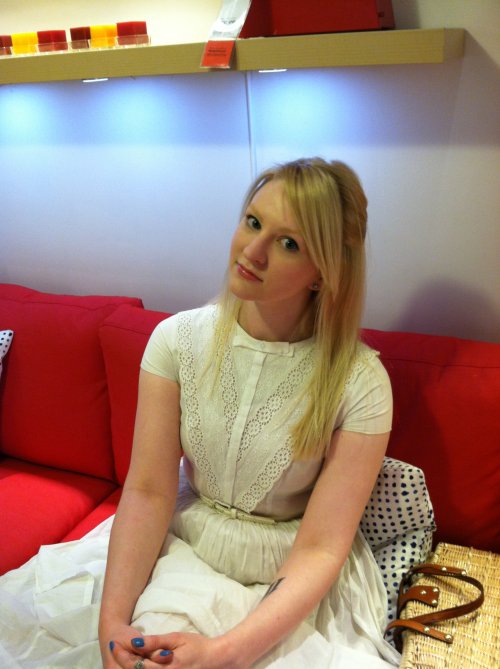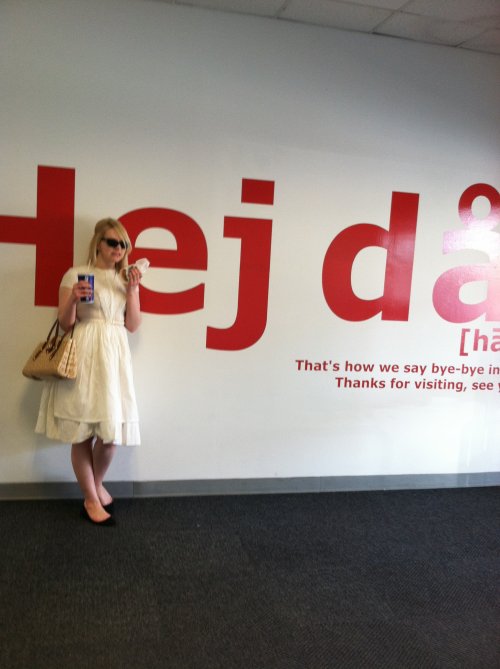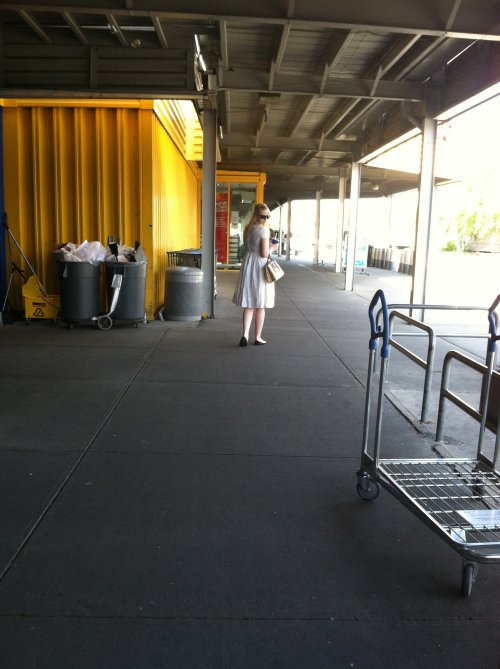 beach scenes
: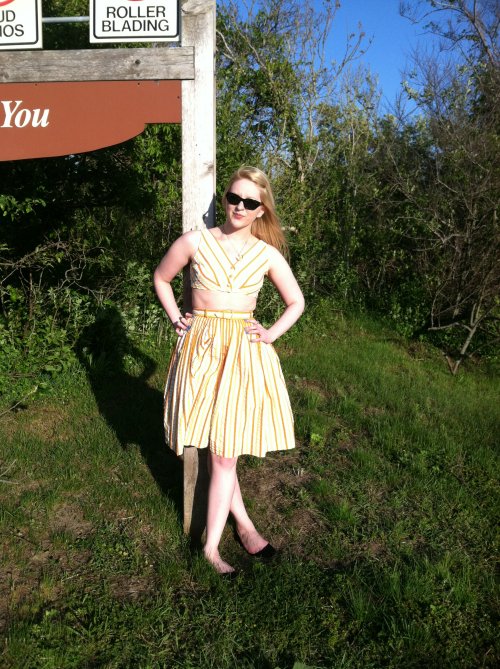 some facts from the video:
1. The diner I shot at is the diner I grew up going to in my hometown on Long Island and Jones Beach is the beach I grew up going to since I was like 1 years old.
2. The Elvis song I chose on the jukebox is actually one of my favorites and happened to be song choice 11(of course).
3. The opening background where I have the logo was a happy accident, the camera was rolling for almost the entire trip from the diner to the next location and it just so happens to be the Storyland Vintage color scheme(probably a reflection of some sort from my aqua colored phone case but still very cool!).
4. I have a vintage postcard from the 1950's of the swimming pool at Jones Beach so when I'm peering over the empty/unused pool area I am imaging it the way it was.
5. I shot an entire scene playing around at IKEA(I call it my homeland because I am of Swedish decent and that's as close as I can get to my Swedish culture) but I had to cut it all out because it was too much:(
6. I really wanted to use another Girls song but for inappropriate language and length purposes I went with this song, Summertime. I think it was a great compromise and probably turned out better than the alternative.
7. 0:41 reference to my Pop Pop. 4:54 thinking of someone special. 5:37 was thinking of a scene in one of my favorite movies, Elizabethtown.
8. When the couple is walking towards the camera on the boardwalk I had my hand open and out free but the wind blocked my hand with the skirt…the wind held my hand.
9. There were a few things I wanted to accomplish with this video a)first off an A on my final project, b)I wanted the viewer to get a glimpse into my vision of Storyland Vintage, c)I wanted SV fans to get a taste of who I am! I only hope it inspires its audience to take life less seriously, to go outside and play or inspired to check out Storyland Vintage

10. The white vintage dress and crop top and skirt playsuit will be available in the Storyland Vintage shop!
11. The water was very cold…I didn't care.
Watch the video!
hearts, meg