as the children walk by, he's thinking of a song.
Sunday afternoon, my friend Chad and I embarked on the journey to New Jersey for the Bamboozle festival. It would be our first time there and the only reason we had wanted to go was for MGMT of course! He had heard they weren't allowed to play any NY shows because of Bamboozle contract obligations. So, once again for the love of the band I ventured to NJ to see MGMT(last summer it was APW Festival). I have put up with a ton to see this band in the past: waking up at 6am(waiting on line for 3 hours in 90+ degree weather then getting inside and getting rained on), sinking into APW's mud ruining a pair of shoes, paying too much from a reseller for the Halloween 2008 show and now throwing myself into a mess of teenagers at a usually punk rock festival.
Of course we stopped at Sonic before the show which was 10 minutes away, we are Long Island "kids" after all..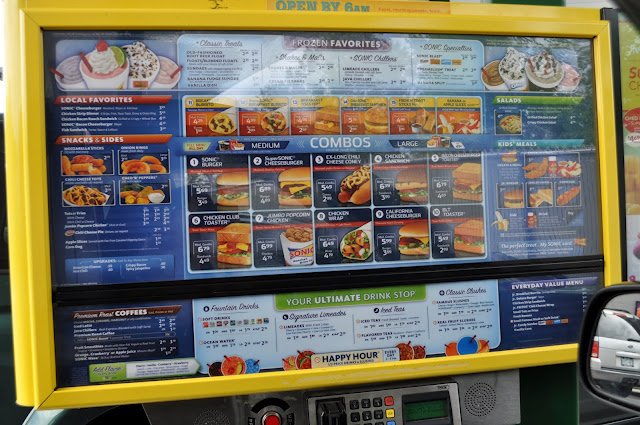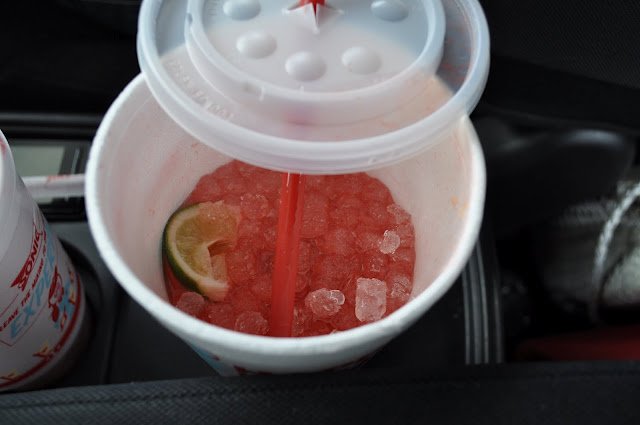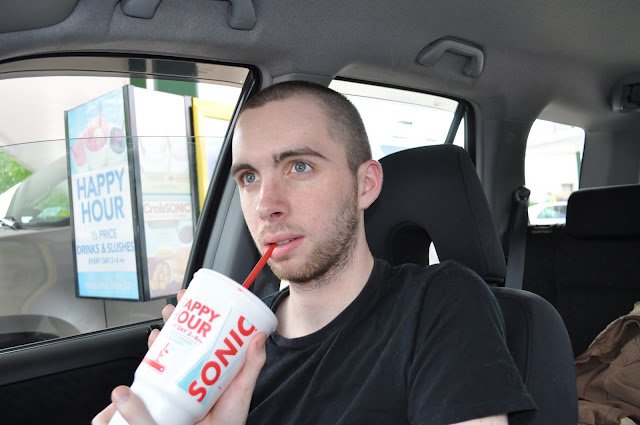 Now it's show time!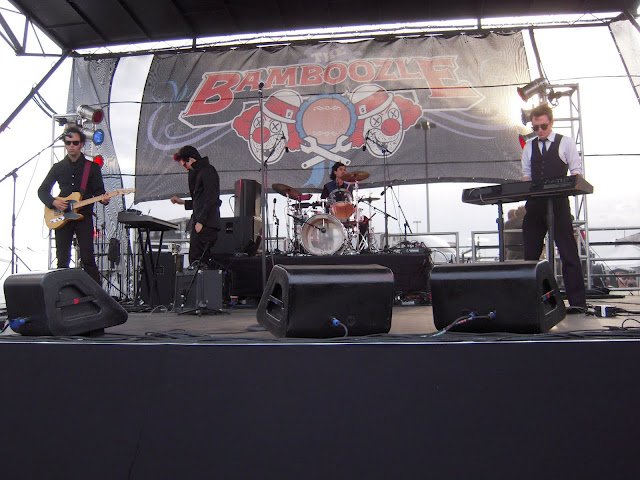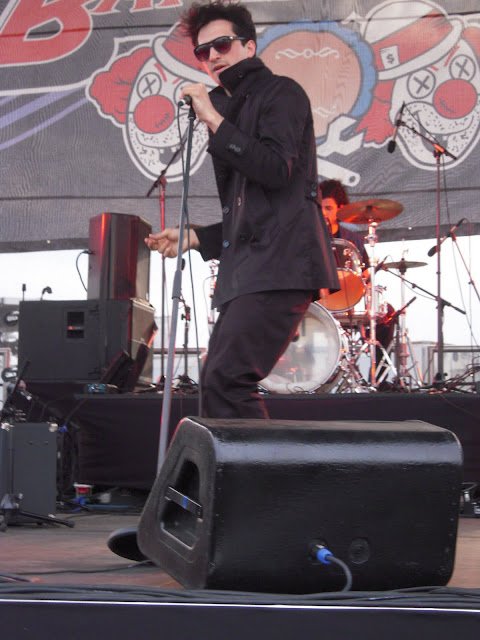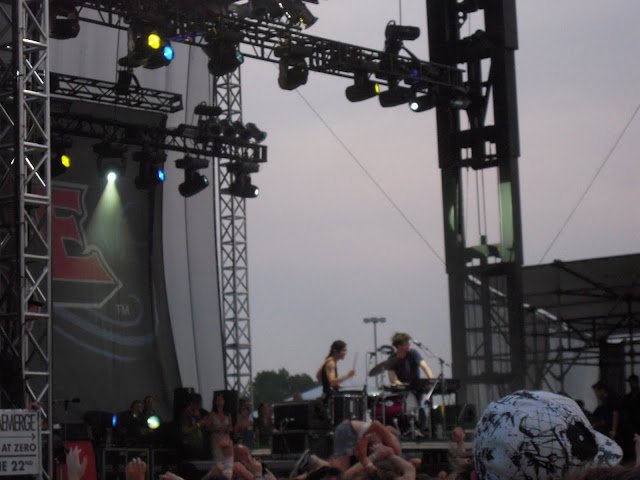 While we waited for Francis and the Lights to go on, Chad and I peeped out members of MGMT walking around and we sat in front of the Zumiez South stage giggling like school girls. I should have taken a picture but I knew I would look way obvious so we took to glances and giggling instead.
After Matt and Kim, Chad and I dared not to leave our spots for MGMT. But as the crowd started gathering around closer and closer I immediately got the same familiar feeling I got in February and before I could make an exit again I was on the ground. Thankfully Bamboozle had an excellent medical staff and they had me in a wheelchair then stretcher and into a ambulance in no time. HOW DRAMATIC. I was scared they were taking me to a real hospital but I was just one of many who fainted that day. I sat in the medical tent and drank water as I regained consciousness and listened to MGMT open with "Flash Delirium" and "Time to Pretend" before busting outta there and dancing! I was too busy dancing, singing along and having fun with Chad to take pictures of them. I was a happy camper hearing "Electric Feel" "Destrokk" "Song For Dan Treacy" "Brian Eno", "Congratulations" and "It's Working". After MGMT we left for the long drive home after a fun day.
I went to the doctor just in case and I am happy to say I am healthy but am probably just prone to fainting and unable to handle the heat of crowds(no more festivals or basement shows for me!). So if you see me at a show, please be a doll and back it up a few steps! My doctor asked me "was it worth it?" my reply was "they(MGMT) always are." Cheesey smile to camera..
hearts, meg