anthropologie for less.
left to right: Striped Femme Henley, Monthy Meet-up Pullover, Buttonside Pullover
I love finding similar clothing from Anthropologie at other stores for less. This week I have 3 striped tops from Anthropologie…let's see the lower priced competition…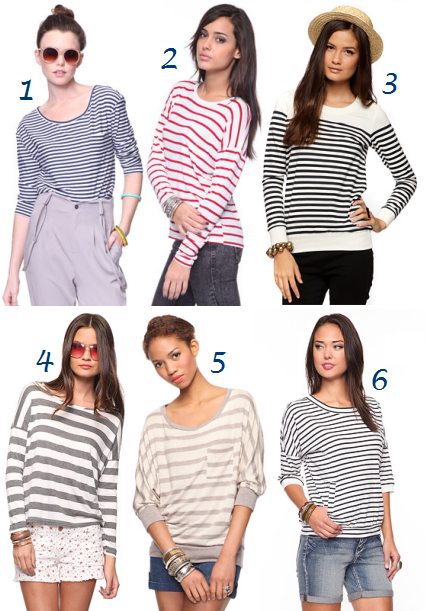 1.
Striped Knit Top w/ Pocket
, $10.90, F21
2.
Striped Drop Shoulder Top w/ Pocket
$14.80, F21
3.
Striped Button Shoulder Top
, has buttons on the shoulder like another Anthro top, $19.80, F21
4.
Relaxed Seaside Top
$13.80, F21
5.
Striped 3/4 Dolman Sleeve Top
$17.80, F21
6.
Nautical Back Tie Top
, check out the sweet bow tie back on this top, $17.80, F21
Happy stripe shopping!
hearts, meg