$7 DIY Aurora Sleeping Beauty Crown
I was invited to a party the weekend before Halloween and needed a quick costume to wear while my actual Halloween costume was still being made. So, I decided to dip into my Halloween costume vault and resurrect a costume I only wore once in 2008. The resurrection began with removing gum from the skirt(don't know how that got there but it was a wild night in NYC!) as seen in this Instagram photo.
Luckily the gum removal was a success but I realized that I no longer had the gold sequin headband/crown I wore that night(wild night). So I went on the hunt for a new gold crown. In a pinch the day before I stopped by a dollar store and Party City. I had no luck at the dollar store and was having no luck at the packed Party City store there was just no gold colored crowns besides one with Aurora's face on a jewel fit for a child. I went up and down each aisle hoping to find an appropriate crown in the bachelorette party section. I was about to throw in the towel when I came upon a greeting card aisle and spotted a section of different sized gold stars:
I grabbed the largest size which comes in a 5 pack of gold stars for $6.99 and made my way to checkout. I figured I would just freehand the crown but thanks to the kind wonder of the internet there was a Aurora crown template online! Now everyone can make a Sleeping Beauty Aurora crown on a budget!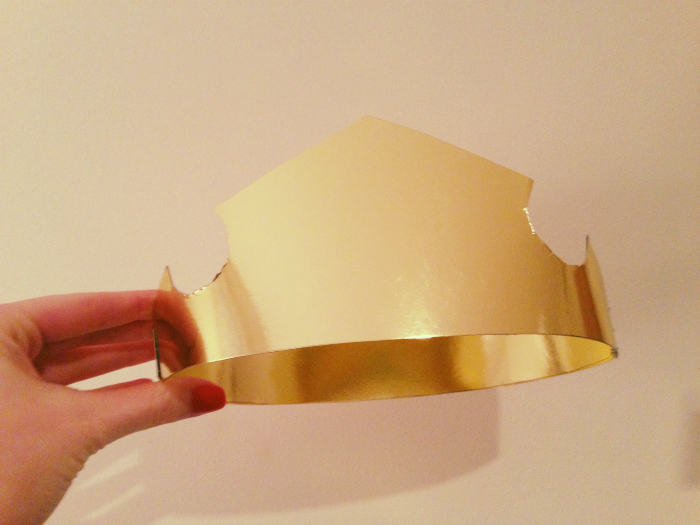 Supplies Needed:
Large pack of 5 gold stars, mine was purchased at Party City

Printed online Aurora template, the one I used is from here

Heavy duty scissors, mine are from Ikea

Stapler

Pair of finer pointed scissors (optional)
Instructions:
1. Print a template(or free-hand design)

2. Line template up on top of a star, tracing around it

3. Cut shape out with sturdy scissors. Optional: Leave the inner curls of the crown for the finer pointed scissors as the paper can get ragged cutting that part out

4. Repeat steps to make a second cut out. Tip: Extend the ends to ensure it fits and give some extra room for closure

5. Line up the sides of the crown leaving any pen marked sides on the inside of the crown and staple them together. Bobby pin it to your hair. Extra Points: Use blonde bobby pins so they aren't visible. Add red jewels to make it look like the jeweled version of the crown. Use the leftover stars to make a matching necklace! Or be like me and find a vintage necklace that works right as you are headed out to your carriage 😉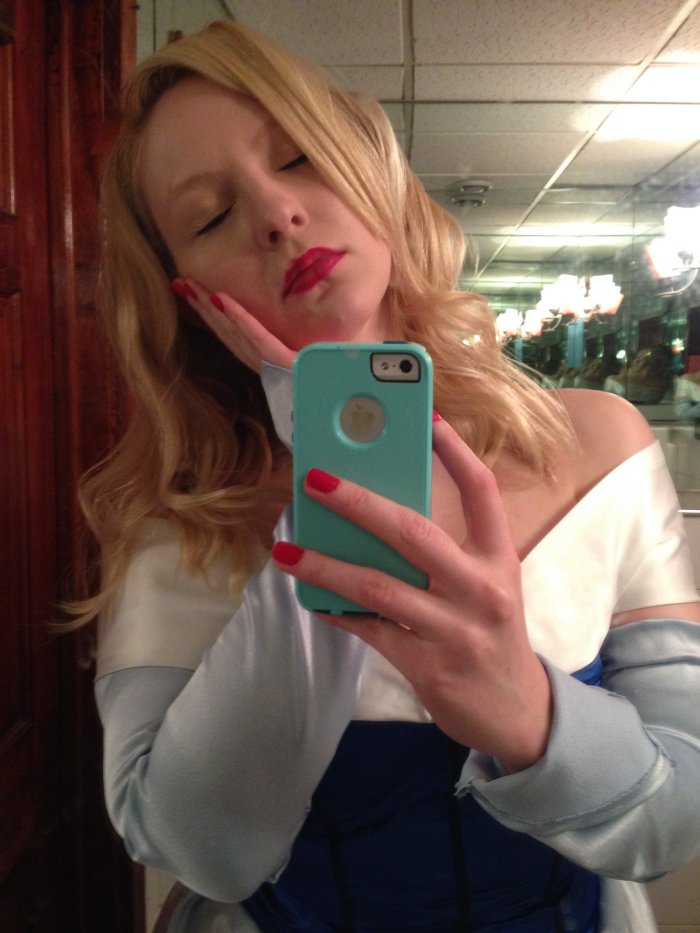 BAM! You're Princess Aurora! Have a lovely evening and a Happy Halloween, Princess!
hearts, meg