2009 summer road trip: waldameer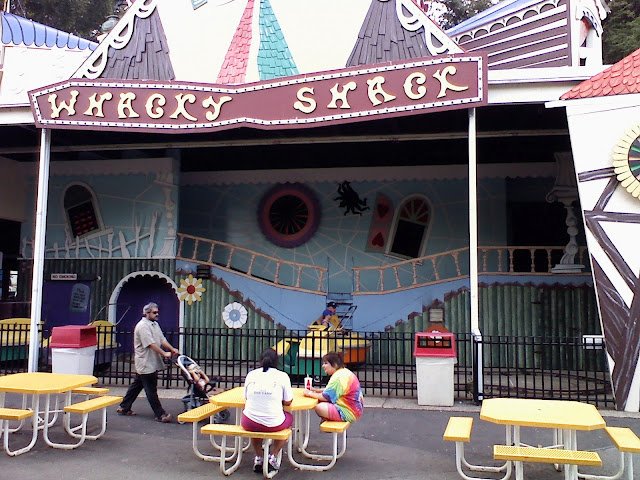 Waldameer was a very clean park, easy to get to and low priced! However the restrooms were difficult to find(walk inside an auditorium, follow a hallway to the bathrooms what?) and the food wasn't satisfying. But that aside, there were two FANTASTIC vintage rides!
My favorite pure vintage dark ride of the trip was The Whacky Shack from Waldameers(
click here
for Whacky Shack history). Luckily this park isn't too far from my sisters house and I will drive an hour + to ride it again and again! Below is a picture of me in-front of the ride that was taken with a cell phone so quality photos these are not.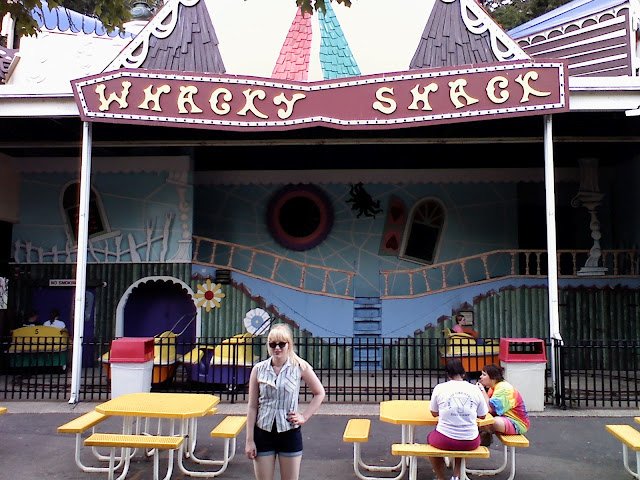 Wardrobe
Vintage 50s blouse – Estate sale I think, I have two in different colors.
Denim shorts – Urban Outfitters. I loved these but the zipper stopped staying up after 2 wears:(
Another reason I went to Waldameers: Pirates Cove a walk-through, fun house. There aren't many of these left and it was so kitschy I loved it, just look at that grand exterior! I've made these my desktop photos a few times.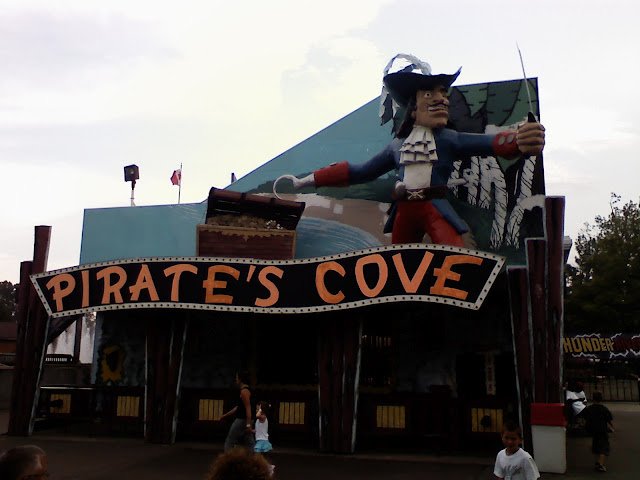 Other enjoyable rides I rode include the Ravine Flyer 2 a wooden roller-coaster that provides views of the ocean and then hurls you over a highway and the Steel Dragon a tiny coaster that spins as it goes along the track and scared the daylights outta me.
I'll be visiting Waldameers again if not only for The Whacky Shack and Pirates Cove. Maybe they could just leave me in the Whacky Shack for a few hours..
hearts, meg